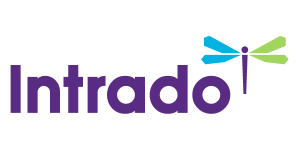 Bent Pixels Grows Global Footprint With Creator Communities
Leading digital media company shakes up video creator network, uniting influencers by similar content verticals and introducing elite partner service Bent Pixels Select
/EIN News/ -- LAS VEGAS, Oct. 26, 2016 (GLOBE NEWSWIRE) -- Digital media company Bent Pixels today unveiled a global expansion of creator communities within its multi-channel network (MCN), with offices from Los Angeles to São Paulo. The Communities initiative consists of six individual brands representing creators with common interests, catering to key content verticals and cultural/linguistic communities. True to Bent Pixels' identity as a home for gaming, comedy, mixed martial arts, and geek content, the constituent brands include a refresh of flagship video game community Vultra, the new comedy-focused Showcase Comedy influencer group, Portuguese and Spanish-language communities Brazucas and Primera, respectively, and German creator hub Unyque. In addition, the network has established a roster of elite creators – Bent Pixels Select – that will house the network's most successful and rapidly-growing channels.

"Our talented creators are our strength, and through the Communities we are building further collaboration, audience outreach, and brand opportunities for our partners," said Mike Pusateri, Bent Pixels CEO. "This is an exciting time of expansion for the Bent Pixels network, and we look forward to continued growth in 2017."
The Communities are as follows:
The Communities structure is designed to provide vertical-relevant network support to creators. Bent Pixels creators have access to experienced, YouTube-certified staff specific to each community. In the case of Primera, Brazucas, and Unyque, partners are advised by staff with professional expertise in the gaming, comedy, and general entertainment verticals, in the language of their choice.
About Bent Pixels
Bent Pixels is a global digital media company serving creators and brands. As a leading multi-channel network (MCN), Bent Pixels specializes in gaming, comedy, sports/mixed-martial arts, and international content. Well-known Bent Pixels creators include comedian Kevin Hart, podcast and UFC broadcast host Joe Rogan, and top-ranked gamer PackAttack04082. Current and former brand services and copyright protection clients include FUNimation, RLJ Entertainment, WellGoUSA, Petco, College Humor, Live Nation, MNet, and many others.
Founded in 2009, Bent Pixels has offices in Las Vegas, Los Angeles, Boston, São Paulo, and Aachen, Germany. More information about Bent Pixels is available here.
Contact:

Mike Pusateri
CEO, Bent Pixels
(702) 348-7675
mike@bentpixels.com

Nick Mariano
Director of Networks
Bent Pixels
(978) 799-1200 
nick@bentpixels.com