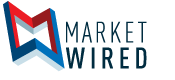 Adaptive Insights Honored by Goldman Sachs for Entrepreneurship
/EINPresswire.com/ -- Robert S. Hull Among 100 Most Intriguing Entrepreneurs at 2016 Builders + Innovators Summit
PALO ALTO, CA--(Marketwired - Oct 26, 2016) - Goldman Sachs (NYSE: GS) recognized Adaptive Insights Founder and Chairman Robert S. Hull as one of the 100 Most Intriguing Entrepreneurs of 2016 at its Builders + Innovators Summit, held last week in Santa Barbara, California. Goldman Sachs selected Hull as one of 100 entrepreneurs from multiple industries to be honored at the two-day event.
A former CFO, Hull founded Adaptive Insights with a vision to provide modern management teams with an intuitive cloud-based solution to better manage their business performance by analyzing past activities and collaboratively planning optimal financial and operational outcomes. His primary goals were to ensure that the solution was easy to use, highly efficient and facilitated better management collaboration. Under Hull's guidance, Adaptive Insights has pioneered new product, business model, and go-to-market strategies that have revolutionized how businesses manage the financial planning and analysis (FP&A) function. Today, Adaptive Insights' solutions are in use by more than 3,000 customers in 85 countries across the globe.
"This recognition is a reflection of the success our team of employees, partners, and customers has achieved over the past decade," said Hull. "I am honored to have built a team that shares my vision and passion for bringing a new, cloud-based approach to finance. Our worldwide customers are transforming business performance in ways never before imagined."
"We are honored to recognize Robert S. Hull as one of the most intriguing entrepreneurs of 2016," said David Solomon, co-head of investment banking at Goldman Sachs. "This is the fifth year that we've hosted the Builders + Innovators Summit where emerging business leaders gather to discuss their common interests in building thriving organizations."
Adaptive Insights is the only pure-play cloud vendor to be named a leader in strategic corporate performance management (CPM). The company's cloud-based CPM software delivers intuitive budgeting, planning, forecasting, reporting, and dashboards. Designed for finance and business users and accessible from anywhere, the Adaptive Suite helps customers visualize performance, plan effectively, and monitor and report results.
About Goldman Sachs Builders + Innovators Summit
For more than 145 years, Goldman Sachs has been advising and financing entrepreneurs as they launch and grow their businesses. In addition to honoring 100 entrepreneurs, the summit consists of general sessions and clinics led by Goldman Sachs experts, seasoned entrepreneurs, academics and business leaders as well as resident scholars.
About Adaptive Insights
Adaptive Insights is the recognized leader in cloud corporate performance management (CPM). Via its software as a service (SaaS) platform, the company offers capabilities for budgeting, forecasting, reporting, consolidation, dashboards, and analytics that empower finance, sales, and other business leaders with insight to drive true competitive advantage. The Adaptive Suite is sold direct or is available through Adaptive Insights' robust cloud CPM channel ecosystem of 200+ partners, including Accenture, Armanino, BDO, CohnReznick, Deloitte, Intacct, KPMG, McGladrey, Plex Systems, and Workday. NetSuite also offers Adaptive Planning as its NetSuite Financial Planning Module.
More than 3,000 companies in 85 countries use Adaptive Insights. These range from midsize companies and nonprofits to large corporations, including AAA, Boston Scientific, CORT, Epcor, NetSuite, Philips, P.F. Chang's, and Siemens. Adaptive Insights is headquartered in Palo Alto, Calif. For more information, visit www.AdaptiveInsights.com, the Adaptive Insights Blog, and follow Adaptive Insights on LinkedIn, Twitter, Facebook, and YouTube.