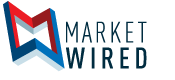 AVST Continues Leadership in Government Sector
/EINPresswire.com/ -- Addresses Secure Mobility at NCLGISA's Fall 2016 Symposium
Over 1,400 government agencies worldwide rely on AVST's UC solutions for their communications needs. This includes many of the largest cities in the U.S. and one-third of all U.S. state governments, in addition to large international government agencies.
Click here for high-resolution version
WINSTON-SALEM, NC--(Marketwired - Oct 26, 2016) - Booth #51 -- This week at the NCLGISA's Fall 2016 Symposium, Applied Voice & Speech Technologies, Inc. (AVST) will be on hand to share Unified Communications (UC) best practices and discuss UC trends affecting the government sector. AVST will demonstrate its CX-E platform in booth #51 at the Benton Convention Center in Winston-Salem, North Carolina from October 26-28.
AVST has worked with the government sector for more than 30 years, with over 1,400 government agencies worldwide relying on its UC solutions for their communications needs. This base of customers includes many of the largest cities in the U.S. and one-third of all U.S. state governments, in addition to large international government agencies. At the NCLGISA Fall Symposium, AVST will spotlight how mobility in the workplace can improve the efficiency of government workers -- making them more accessible and effective.
As workers have gone increasingly mobile, security becomes a bigger concern. AVST's mobile client helps government workers manage inbound and outbound calls, messages, contacts, availability, and personal preferences. Its CX-E platform offers a number of built-in security features to ensure all data is protected from the ever-changing threats facing mobile devices. Keeping security concerns top of mind, all business data is stored on the application servers behind a firewall, rather than on the mobile device. This alleviates much of the concern in the event an employee's mobile device is lost or stolen.
"With many of the largest government agencies using our UC solutions through cooperative purchasing contracts, we understand the most important issues affecting the communications landscape in the government sector," said AVST Senior Vice President of Sales & Marketing Denny Michael. "One of these issues is the increased security risk that comes with greater mobility. We continuously strive to provide government agencies with the applications they need to be efficient and responsive to customer interactions while keeping their communications secure."
To streamline the procurement process for government agencies, AVST has negotiated numerous cooperative purchasing contracts for CX-E, including GSA's Schedule 70 -- the largest acquisition vehicle for IT in the federal government. These contracts reduce the time, effort and cost of purchasing technology products by eliminating the need for bids. They ensure competitive pricing and adhere to strict governmental statutes and regulations. Other notable purchasing contracts include:
The North Carolina Local Government Information Systems Association (NCLGISA) is an association of North Carolina local government information technology professionals. Its purpose is to assist members in sharing experiences and ideas, and in undertaking cooperative efforts to improve the effectiveness of local government information systems. Its annual fall symposium is a three-day event where attendees experience a breadth of learning and continuing education opportunities.
For more information about AVST's products for government, stop by their booth #51 at NCLGISA or visit the company's website at www.avst.com/government.
About AVST
With more than 30 years of continuous innovation, Applied Voice & Speech Technologies, Inc. (AVST) is a trusted developer of software-based enterprise-class Unified Communications (UC) solutions.
Our mission is to design, deliver and support communications solutions that transform the productivity of individual workers, teams and enterprises while leveraging the value of their existing and evolving IT infrastructure.
Thousands of businesses worldwide rely on AVST to meet their mission-critical communications requirements, align their business with key trends and, with the world-class interoperability and flexibility of AVST's UC solutions, provide a bridge to their digital future.
Headquartered in Orange County, California, AVST maintains facilities in Seattle, Washington, Victoria B.C., Canada and the United Kingdom and has remote sales offices throughout the United States. AVST's UC solutions are sold and supported worldwide by an extensive network of resellers and OEM partners. To learn more about AVST, our products and partners, please visit www.avst.com or you can follow us at Twitter, Facebook or LinkedIn.
Image Available: http://www2.marketwire.com/mw/frame_mw?attachid=3071033

Media Contact:
Stephanie Olsen
Lages & Associates
(949) 453-8080
Email Contact