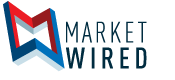 CGrowth Capital Provides Update on Oil Field Work
/EINPresswire.com/ -- SILVERDALE, WA--(Marketwired - Oct 26, 2016) -  CGrowth Capital, Inc. (OTC PINK: CGRA) (the "Company") is pleased to provide investors with progress made during the 2nd and 3rd quarters of 2016 at its Powder River Resources oil field in Wyoming (as detailed below). In addition to the extensive workover program, the Company's contractors are currently mobilizing in preparation for drilling their first new well (details expected by mid-November). As the price of crude continues to climb, the Company is well positioned to take advantage of opportunities in the industry and deploy capital with positive ROI.
Furthermore, the Company will release significant progress and information related to its Chewelah, Washington facility following site inspections this week. The Company is also pleased to remind investors of our stance against dilution (with no new shares issued in 2016) which has been made possible through our £30,000,000 GPB bond offering in the UK.
Infrastructure Improvements
Substantial infrastructure, road and well pad improvements were planned and carried out over the summer. A Road Grader, Backhoe and service truck were acquired and utilized to grade and rock roads into the centralized production facility for a number of the wells. Lease roads to the producing wells, and wells slated for workover and resumption of production, were bladed, rocked in places, culverts and erosion control installed, and otherwise brought up to standard. We believe these improvements will help us to avoid shut-in events; maintain access for continuous and consistent production; as well as allow production through most, if not all, of the winter months.
Well Workover Program
Early in the summer a regimen of field testing and well assessment was developed to identify the wells that would most benefit from workover and increase production. Study of the specific well histories and physical inspection we high graded 16 wells that would be the most likely to enhance production after workover. A number of the wells were identified as P&A candidates to be scheduled out over the next few years, and as well we have identified several existing wells that are candidates for re-completion in shallower formations.
During August and September, 12 of those 16 wells have been worked over with cleanouts, replacement of the pumps, and repair or replacement of rods and tubing as necessary, and swabbing to assess and enhance production potential. We hope to complete workover of the remaining four wells before winter sets in. The wells are now in various stages of being placed back into production. Many of these wells had been shut in for months and even years and we should be seeing incrementally increasing production in the coming months as we complete the surface facility repairs in the coming weeks.
Production and Wellsite Facilities and Infrastructure
As the workover program progressed, the production and wellsite facilities were inspected and reviewed for safety, need of repair, and opportunities for savings in operating costs. The Bison Production Battery was repaired and brought back to safe and efficient production. The treater building is being repaired and prepared for operation in the winter months. Electrical service has been or is in process of repair or installation at several of the wells worked over. Flow lines at two of the wells are being replaced so the wells can be brought online. Tanks at many of the production facilities and wells have been cleaned and inspected, water and contaminants cleaned out. Little Joe regulators have been installed on certain of the wells to maximize use of free gas from the wells and minimize use of costly propane for operations. We expect that the remaining repairs will be complete by the end of this month, or early the next.
Chemical Treatment Program Under Development
As the wells were worked over it became clear that many of them would benefit from chemical enhancement to mitigate conditions inhibiting production. Paraffin and scale have been identified in many of the wells. The company's pumpers and consultants are in process of developing a cost effective and simple chemical treatment regimen for the appropriate wells that will enable consistent and trouble free production. In some cases we believe these treatments can even increase the daily production over an extended period. As a new and consistent baseline of production is established for the wells with the workover and infrastructure improvements completed we will begin to apply the treatments and determine what provides the best ROI for the wells.
Geologic Data Collection and New Drilling Locations
A testing regimen incorporating a digital magneto-telluric technology developed by DMT Technologies of Broken Arrow Oklahoma, http://www.dmttechnologies.com/, was deployed to obtain new and detailed subsurface data concerning the leaseholds, and adjacent areas with potential for new production and acquisition. While full analysis and integration of the data is not yet complete, from the data so far our contractors have identified many specific, new drilling opportunities with high probability of success for shallow, inexpensive conventional vertical wells within and adjacent to the leaseholds. Upon completion of the analysis we will high grade the locations with the most potential for new production and reserves, and begin applying for drilling permits and planning the drilling of new wells in the summer months.
About CGrowth Capital, Inc.:
CGrowth Capital, Inc. The Company continues to serve as an alternative asset management company for businesses and assets focused on all aspects of mining, minerals, exploration, and commercial real estate. The processing of metal ore mining, mineral and specialty rock extraction, as well as oil and gas production, are multi-billion dollar market opportunities which is capitalized on through processing, sales, contracting and licensing of assets. CGrowth Capital's services and solutions are designed to assist land owners with monetizing undervalued assets by bringing commodities such as gold, silver, oil and gas, and dolomite to market. CGrowth Capital will focus on acquiring land assets, while also providing partners and affiliates with management services, capital, contract management and logistical services necessary for the successful execution of operations. Through wholly owned subsidiaries, the Company has begun to strategically leverage real estate assets for maximum value within newly developing industries currently underway in Washington State.
For more information and updates about CGrowth Capital and its subsidiaries, visit their websites or Facebook pages:
http://www.CGrowthCapital.com
http://CGrowthCapitalBond.com
https://www.facebook.com/CGrowthCapital
Safe Harbor
Statements about the Company's future expectations and all other statements in this press release other than historical facts, are "forward-looking statements" within the meaning of Section 27A of the Securities Act of 1933, Section 21E of the Securities Exchange Act of 1934, and as that term is defined in the Private Securities Litigation Reform Act of 1995. The Company intends that such forward-looking statements be subject to the safe harbors created thereby. The above information contains information relating to the Company that is based on the beliefs of the Company and/or its management as well as assumptions made by and information currently available to the Company or its management. When used in this document, the words "anticipate," "estimate," "expect," "intend," "plans," "projects," and similar expressions, as they relate to the Company or its management, are intended to identify forward-looking statements. Such statements reflect the current view of the Company regarding future events and are subject to certain risks, uncertainties and assumptions, including the risks and uncertainties noted. Should one or more of these risks or uncertainties materialize, or should underlying assumptions prove to be incorrect, actual results may vary materially from those described herein as anticipated, believed, estimated, expected, intended or projected. In each instance, forward-looking information should be considered in light of the accompanying meaningful cautionary statements herein. Factors that could cause results to differ include, but are not limited to, successful performance of internal plans, the impact of competitive services and pricing and general economic risks and uncertainties. The Company disclaims any obligation to update or revise any forward-looking statements.
CGrowth Capital, Inc.
Investor Inquiries:
360-536-4500