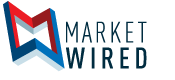 Bring the House Down this Halloween with New Fun House(TM) Cards from American Greetings
Funhouse Halloween Card
Click here for high-resolution version
/EINPresswire.com/ -- CLEVELAND, OH--(Marketwired - October 26, 2016) - According to the Greeting Card Association, consumers exchange approximately 21 million Halloween cards each year, and, while many people love a terrifying trick, the supremely-scary stuff isn't for everyone. If bloodcurdling screams, apparitions of the afterlife, and ghastly goblins aren't your favorite parts of Halloween, then brand-new Fun House™ cards from American Greetings are the perfect way to send creepy-cute wishes.
If the house is rockin', it must be Fun House! These innovative new cards are their own little house party, featuring a unique, displayable pop-up design, music, lights and motion. As each card pops up to form a house-like shape, the doors swing inward to reveal an iconic character that sings and dances to an upbeat song as lights flash in-time to the beat. Ready to make a big impact with their jumbo size, bright illustrations and playful messages, Fun House will be the talk of the neighborhood. Designs in this exciting collection include a "ghostly gables" haunted house, Frankenstein's spook-tastic laboratory, and a crypt complete with snacking zombie.
"The new line of Fun House cards has the perfect mix of silly spookiness and lighthearted wishes," said Carol Miller, vice president of corporate innovation at American Greetings. "Recipients will certainly enjoy these cards year after year because they are an amusing gift that can easily double as a Halloween decoration."
As an industry leader in greeting card inventions, American Greetings has introduced more than 150 new greeting card formats under the Inventions™ brand, offering the ultimate selection of exciting, new-to-the-world ways to celebrate birthdays and other happy occasions. Incorporating brand-new twists on technology in cards with carefully written copy and celebratory artwork, the combined effect is the perfect selection of greeting cards that are sure to surprise and delight any recipient. Continue the fun and spread the wow factor of our dynamic greeting card innovations by sharing your pictures, videos and messages on social platforms with the hashtag #BestCardEver.
Consumers can find Fun House™ cards, in addition to a great selection of inspiring cards from American Greetings, at participating drug chains, grocery stores and mass retailers nationwide, as well as in American Greetings and Carlton Cards retail stores. Those who enjoy sending ecards can share American Greetings cards online from www.americangreetings.com. For more information on American Greetings, visit www.corporate.americangreetings.com. You can also follow American Greetings on Twitter, Facebook, American Greetings blog, YouTube, Pinterest, Google+ and Instagram.
About American Greetings Corporation
As a leader in meaningful connections, American Greetings Corporation is a creator and manufacturer of innovative social expression products that assist consumers in making the world a more thoughtful and caring place. Founded in 1906, the Company's major greeting card lines are American Greetings, Carlton Cards, Gibson, Recycled Paper Greetings and Papyrus, and other paper product offerings include DesignWare party goods and American Greetings and Plus Mark gift-wrap and boxed cards. American Greetings also has one of the largest collections of greetings on the Web, including greeting cards available at Cardstore.com and electronic greeting cards available at AmericanGreetings.com. In addition to its product lines, American Greetings also creates and licenses popular character brands through the American Greetings Entertainment group. Headquartered in Cleveland, Ohio, American Greetings generates annual revenue of approximately $1.9 billion, and its products can be found in retail outlets worldwide. For more information on the Company, visit www.corporate.americangreetings.com.
Image Available: http://www.marketwire.com/library/MwGo/2016/10/26/11G119572/Images/funhouse_halloween_card(1)-068ea47d8b5d9cbdbb2a81b98e72312c.jpg