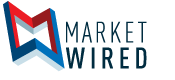 Asia Society Southern California Announces Full Speaker Lineup for 2016 U.S.-China Film Summit in Los Angeles, Nov. 1-2
/EINPresswire.com/ -- Speakers include director Jon M. Chu, top executives at Alibaba Pictures and Amblin Partners; Presented in partnership with Beijing Film Academy; Honorees include BFA graduates, directors Cao Baoping and Lu Chuan
Asia Society Southern California Presents Seventh Annual U.S.-China Film Summit and Gala Dinner, Nov. 1-2
Click here for high-resolution version
LOS ANGELES, CA--(Marketwired - October 25, 2016) - Asia Society Southern California today announced the full agenda for the seventh annual U.S.-China Film Summit. The 2016 Summit will highlight animation, digital and immersive entertainment, China's global quest for talent, and Hollywood's quest for financing.
"Spotlight" speakers include director Jon M. Chu, whose film adaption of Crazy Rich Asians was just picked up by Warner Bros. for distribution, and the executives behind the recently announced partnership between Jack Ma and Steven Spielberg, Alibaba Pictures President Wei Zhang and Amblin Partners President and Co-CEO Jeff Small.
Asia Society Southern California will also honor Huayi Brothers Media Vice Chairman and CEO James Wang (Wang Zhonglei), Oriental DreamWorks Head of Studio and Chief Creative Officer Melissa Cobb, and directors Cao Baoping and Lu Chuan.
The summit will take place at the UCLA's new Luskin Conference Center (Nov. 1) and the gala dinner will be at the Millennium Biltmore Hotel (Nov. 2).
The current program agenda follows. Media interested in learning more or registering for the Summit should contact Juan Machado at Asia Society (jmachado@asiasociety.org).
The event is organized by Asia Society Southern California. The Beijing Film Academy is the China Educational and Cultural Partner, and the Presenting Partner is China Screen Biennial. Supporting organizations include the Association of Film Commissioners International, CAPE (The Coalition of Asian Pacifics in Entertainment), China Hollywood Society, Hong Kong Association of Southern California, Motion Picture Association of America, Producers Guild of America, USC US-China Institute, and Women in Film.
2016 U.S.-China Film Summit
Program Details and Agenda
Date: November 1-2, 2016
Location: UCLA Luskin Conference Center (Nov. 1); Millennium Biltmore Hotel (Nov. 2)
Media RSVP: Juan Machado, Asia Society (jmachado@asiasociety.org)
Website: asiasociety.org/us-china-film-summit
(Note: All programming is subject to change. All times denoted in PDT)
TUESDAY, NOVEMBER 1
UCLA Luskin Conference Center
9:00 AM: Opening Remarks
9:10 AM: Keynote: The World's Two Biggest Film Markets – a Contrast in Styles
Michael Ellis, Asia-Pacific President and Managing Director, Motion Picture Association
9:25 AM: Treasure Hunt: China Seeks Global Talent, Hollywood Seeks Sources of Finance
Daniel Manwaring, Corporate Development Executive, Creative Artists Agency
Michelle Yang, President, Vantage Entertainment
ZHOU Yuan, Founder and Executive Vice President, Linmon Pictures
Moderated by Lindsay Conner, Partner, Manatt, Phelps & Phillips
10:20 AM: Executive Spotlight
Jeff Small, President and Co-Chief Executive Officer, Amblin Partners
Wei ZHANG, President, Alibaba Pictures
In conversation with Janet Yang, Managing Director of Creative Content, Tang Media Partners
10:45 AM: Talent Spotlight
Jon M. Chu,director of Now You See Me and Step Up movies
In conversation with John Penotti, Co-Founder, Ivanhoe Pictures, and President, Sidney Kimmel Entertainment
11:10 AM: Animation's New Realm: The Rising Opportunities and Stakes
Bob Bacon, CEO, Alpha Animation
Melissa Cobb, Head of Studio and Chief Creative Officer, Oriental DreamWorks
Harley Zhao, CEO, Original Force
Moderated by Stephen Saltzman, Partner, Entertainment Practice, Loeb & Loeb
1:20 PM: Doing the Right Thing: The Evolving Art of Making International Co-Productions
Charlie Coker, Managing Director, Dasym Media
Sheri Jeffrey, Partner, Hogan Lovells
Mark Lazarus, Head of Creative and Acquisitions, Arclight Films Australia
LIU Kailuo, CEO, Heyi Pictures
MIAO Xiaotian, President, China Film Co-Production Corporation
Moderated by Sanjay Sood, Director, UCLA Anderson School of Management, Center for Management of Enterprise in Media, Entertainment and Sports
2:15 PM: U.S.-China Film Talent Award
CAO Baoping, Writer, Director, and Producer
Introduced by WU Manfang, Dean, School of Management, Beijing Film Academy
In conversation with Tom Nagorski, Executive Vice President, Asia Society
2:40 PM: Executive Spotlight
Stuart Ford, CEO, IM Global
In conversation with Bennett Pozil, Executive Vice President, East West Bank
3:30 PM: The Future of Filmed Content: Virtual Reality, Location-Based Entertainment and Beyond
Ray Braun, Principal, Entertainment + Culture Advisors
Michael Corrigan, Managing Director, CP Enterprises
Lisa Wang, General Counsel, Huayi Brothers Media Corporation
Joshua Wexler, Chief Executive of Fun, iP2Entertainment
Moderated by Thomas E. McLain, Chairman, Asia Society Southern California, and Attorney, Hogan Lovells
4:25 PM: Talent Spotlight
LU Chuan, Writer, Director and Producer
In conversation with Jonathan Landreth, Managing Editor, ChinaFile
4:50 PM: Film's Digital Frontier: China's Digital Content Promise and Lessons for Hollywood
Victor Wang, Co-Founder, ZhenFund
YANG Dan, Co-Founder and Senior Vice President, Beijing Weiying Technology Co.
Ming YANG, Co-Founder and CEO, Papi
Andy Zhang, COO, Panda TV
Moderated by Bing CHEN, Digital Pioneer and Entrepreneur
5:45 PM: Closing Remarks
WEDNESDAY, NOVEMBER 2
Millennium Biltmore Hotel
6:00 PM: Gala Reception
7:15 PM: Gala Dinner Honorees
U.S.-China Film Industry Leadership Award
James Wang, Vice Chairman and CEO, Huayi Brothers Media Corporation
U.S.-China Film Collaboration Award
Melissa Cobb, Head of Studio and Chief Creative Officer, Oriental DreamWorks
U.S.-China Talent Award
LU Chuan, Writer, Director and Producer
About Asia Society
Asia Society is the leading educational organization dedicated to promoting mutual understanding and strengthening partnerships among peoples, leaders, and institutions of Asia and the United States in a global context. Across the fields of arts, business, culture, education, and policy, the Society provides insight, generates ideas, and promotes collaboration to address present challenges and create a shared future. Founded in 1956 by John D. Rockefeller 3rd, Asia Society is a nonpartisan, nonprofit institution with major cultural centers in New York, Hong Kong, and Houston, and offices in Los Angeles, Manila, Mumbai, San Francisco, Seoul, Shanghai, Sydney, Washington, DC, and Zurich.
Image Available: http://www.marketwire.com/library/MwGo/2016/10/18/11G118511/Images/2016_SUMMIT_SAVE_THE_DATE_webbanner_08172016-c736cca4c4a8984bbb32247c8d8e7bbb.jpg