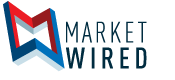 Mission Ready Completes Acquisition
/EINPresswire.com/ -- VANCOUVER, BC--(Marketwired - October 25, 2016) - Mission Ready Services Inc. ("Mission Ready" or the "Company") (TSX VENTURE: MRS) announces that it has acquired 220,000 shares of Mission Ready Holdings Ltd. (MRHL) in exchange for 220,000 shares of MRS pursuant to share purchase agreement made March 10, 2016 amongst MRHL, MRS, Christopher Russell Dahmer and Richelle Nadine Wagner. This transaction completes the acquisition of MRHL which will now become a wholly owned subsidiary of MRS, MRS having previously acquired 99.2% of MRHL as its qualifying transaction announced by news release dated December 20, 2013.
Mission Ready Services Inc.
(signed "Rod Reum")
Rod Reum,
President & CEO
This news release contains "forward-looking information" within the meaning of applicable Canadian securities legislation. Generally, forward-looking information can be identified by the use of forward-looking terminology such as "anticipate", "believe", "plan", "expect", "intend", "estimate", "forecast", "project", "budget", "schedule", "may", "will", "could", "might", "should" or variations of such words or similar words or expressions. Forward-looking information is based on reasonable assumptions that have been made by Mission Ready Services Inc. as at the date of such information and is subject to known and unknown risks, uncertainties and other factors that may cause the actual results, level of activity, performance or achievements of Mission Ready Services Inc. to be materially different from those expressed or implied by such forward-looking information.
Forward-looking statements are based on assumptions management believes to be reasonable. Although Mission Ready Services Inc. has attempted to identify important factors that could cause actual results to differ materially from those contained in forward-looking information, there may be other factors that cause results not to be as anticipated, estimated or intended. There can be no assurance that such information will prove to be accurate, as actual results and future events could differ materially from those anticipated in such information. Accordingly, readers should not place undue reliance on forward-looking information. Mission Ready Services Inc. does not undertake to update any forward-looking information that is included herein, except in accordance with applicable securities laws.
Neither TSX Venture Exchange nor its Regulation Services Provider (as that term is defined in the policies of the TSX Venture Exchange) accepts responsibility for the adequacy or accuracy of this release.
For further information, visit MissionReady.ca or contact:
Terry Nixon
Director, Corporate Communications
Telephone: 1.877.479.7778