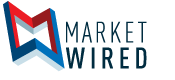 CrowdReviews.com Reveals Tips for Selecting SEO Software
/EINPresswire.com/ -- SANTA FE, NM--(Marketwired - October 25, 2016) - CrowdReviews.com, the leading platform for online software reviews, has released a guide to help those searching for the best SEO tools to improve their organic search performance. The guide outlines different aspects of SEO software that buyers should be familiar with and a scoring feature to help compare software offered by different vendors. While the tips are not a guaranteed way to find a perfect SEO tool, the tips can help reduce the risk of selecting software which may not meet their organic optimization requirements.
Prior to making a purchasing decision buyers are encouraged to choose from SEO software offered by vendors which have ample reviews written about their product. Due to the very nature of online software reviews, it is important to also identify reviews which have been left by a real person. Some companies take steps to organize reviews which may not speak to their merits rather than their marketing strategies. CrowdReviews.com provides reviews on vendor profiles as a means for allowing buyers to voice the opinions on a product or service and offers LinkedIn verification as a means to separate anonymous reviews from those left by a real person.
It is also recommended for buyers to better identify their needs and objectives with their online marketing software by comparing the features and offerings between different SEO tools. It is important to understand which features are most important to your company and to determine whether those being considered place emphasis on those features or not. If possible, utilizing a trial or test version of the software can be beneficial towards determining whether the software will meet the identified needs.
Those searching for effective SEO software solutions can visit:
http://www.crowdreviews.com/ratings-of-best-seo-software-based-on-user-reviews
Those interested in joining CrowdReviews.com can visit the following page to register or claim their profile:
http://www.crowdreviews.com/#registration
About CrowdReviews.com
CrowdReviews.com is a crowdreviewing platform which ranks over 500 software categories and 200 service categories.
Contact Information
Samuel Powers
941-257-4559
530-B Harkle Road,
STE 100,
Santa Fe, NM 87505