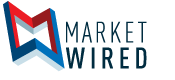 Little Giant(R) Launches New Aeration System to Promote Water Beautification & Biological Pond Health
/EINPresswire.com/ -- FORT WAYNE, IN--(Marketwired - Oct 25, 2016) -  Franklin Electric Co., Inc. (NASDAQ: FELE) offers the new Little Giant® Aeration System that allows contractors to provide a solution for water beautification and biological pond health challenges. This multi-functional, 1/2 horsepower Aeration System is capable of moving up to 500 gpm -- great for bodies of water up to half an acre in size, making unit sizing simple. The Little Giant Aeration System is ready to use out of the box, coming standard as an all-in-one package that includes the float, aerator, and a proven Franklin Electric motor to keep water clean and healthy. The system requires 115 Volts and a minimum depth of 18 inches of water to operate. In addition, the Aeration System can be used for decorating bodies of water, water agitation, ice prevention, and mixing.
One unique feature of the Little Giant Aeration System is its ability to quickly transform into an attractive fountain display. An optional conversion kit includes the pump head, nozzle stem, and multiple fountain nozzles. With the easy installation of your selected fountain nozzle, the system provides up to five different spraying patterns -- known as the Sonata, Cantata, Concerto, Staccato, and Crescendo -- appealing to any aesthetic preference with average spray heights from eight to 15 feet and average spray widths from 14 to 30 feet. 
Surface aeration achieves multiple benefits within one system. The surface tension of the water is broken, creating wave action to minimize surface insects and debris. Oxygen is transferred into the system at a high rate, providing a beautiful visual effect for the landscape and everything around it. 
See the Little Giant Aeration System in action on YouTube. Additional information can be found on the Little Giant Outdoor Living website at: http://www.lg-outdoor.com/c/decorative-water.
Franklin Electric is a global leader in the production and marketing of systems and components for the movement of water and fuel. Recognized as a technical leader in its products and services, Franklin Electric serves customers around the world in residential, commercial, agricultural, industrial, municipal, and fueling applications. For more information, visit www.lg-outdoor.com or contact your local Little Giant Distributor or representative.
"Safe Harbor" Statement under the Private Securities Litigation Reform Act of 1995. Any forward-looking statements contained herein, including those relating to market conditions or the Company's financial results, costs, expenses or expense reductions, profit margins, inventory levels, foreign currency translation rates, liquidity expectations, business goals and sales growth, involve risks and uncertainties, including but not limited to, risks and uncertainties with respect to general economic and currency conditions, various conditions specific to the Company's business and industry, weather conditions, new housing starts, market demand, competitive factors, changes in distribution channels, supply constraints, effect of price increases, raw material costs, technology factors, integration of acquisitions, litigation, government and regulatory actions, the Company's accounting policies, future trends, and other risks which are detailed in the Company's Securities and Exchange Commission filings, included in Item 1A of Part I of the Company's Annual Report on Form 10-K for the fiscal year ending January 2, 2016, Exhibit 99.1 attached thereto and in Item 1A of Part II of the Company's Quarterly Reports on Form 10-Q. These risks and uncertainties may cause actual results to differ materially from those indicated by the forward-looking statements. All forward-looking statements made herein are based on information currently available, and the Company assumes no obligation to update any forward-looking statements.
Contact:
Eric Pulley
Franklin Electric Co., Inc.
260.827.5677

PR Contact:
Valerie Harding
Ripple Effect Communications
617-536-887
Email Contact