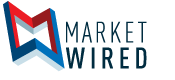 IFBC Company Restructuring -- Singapore
/EINPresswire.com/ -- PLAINVIEW, NY--(Marketwired - October 25, 2016) - Italian Food & Beverage Corp. (OTC PINK: IFBC) IFBC is in the process of restructuring its business in order to optimize its position in the fast-growing food and beverage market. The company is in the process of forming new subsidiaries throughout Europe, Asia and the US for purposes of expanding its reach.
As was reported several months ago, after having conducted new market research for the Singapore market, IFBC opened a new subsidiary in Singapore, which is being overseen by Ms. Lai Chan, a 30-year veteran in the food business. This company, in collaboration and co-ownership with LabItaly and Itlalfoods Express, has opened a restaurant located inside The University of Singapore located at Nanyang Technological University http://miapizzaepastaexpress.com/.
Further, IFBC is in the process of opening its first mobile food and beverage stand to service the needs of The University's 23,400 students. This stand will feature the same standard of quality as the restaurant.
It is important to note that Miss Lai Chan has embarked upon a program of importing to the Asian market the following quality, Italian products: pasta, wine, olive oil, tomatoes, and organic food -- all under the umbrella of IFBC.
Miss Lai Chan Foo stated, "I could not be more pleased with the restaurant on which IFBC has worked so diligently. The Singapore market is ripe for this type of operation, and our importation of Italian products, including alcoholic beverages, will greatly enhance the food and beverage landscape in Asia."
About Italian Food & Beverage Corp. Italian Food & Beverage Corp. establishes and develops brands committed to fulfill customer needs throughout the world while providing the finest experiences based on the Italian wine and food culture. IFBC operates as an importer, exporter, merchant, distributor and dealer of fine wine and food products. The Company and its subsidiaries have established wholesale distribution headquarters, offices and warehouses in several countries including Italy, Singapore, and the UK. http://ifbcorp.com/
Forward Looking Statements This release contains "forward-looking statements" and information provided by Italian Food & Beverage Corp. such as online, printed documents, publications or information available via its website. It may contain certain forward-looking statements that involve risks, uncertainties, assumptions and other factors, which, if they do not materialize or prove correct, could cause the Company's results to differ materially from historical results, or those expressed or implied by such forward-looking statements. All statements, other than statements of historical fact, are statements that could be deemed forward-looking statements. These statements may also include plans, strategies and objectives of management for future operations; any statements regarding proposed new products, services or developments; any statements regarding future economic conditions or performance; statements of belief; and any statements of assumptions underlying any of the foregoing. There can be no assurance that the negotiations being considered by the letter of intent will be completed.