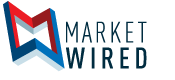 Hispanica International (HISP) is Growing Revenue and Increasing Transparency -- SECFilings.com
/EINPresswire.com/ -- REDONDO BEACH, CA--(Marketwired - Oct 25, 2016) - SECFilings.com, a leading financial news and information portal offering free real time public company filing alerts, announces publication of an article discussing recent developments with Hispanica International Delights of America Inc. (OTCQB: HISP), including the reporting of greatly increased revenues and uplisting to a higher tier of the OTC Markets.
Hispanica International is an emerging producer and distributor of ethnic foods and beverages in the United States. The company is pursuing an aggressive acquisition strategy to grow both its portfolio of brands and to expand its own wholesale distribution network throughout the country.
In July 2016 Hispanica acquired Energy Source Distributors Inc., adding nearly $3million dollars of annual revenue while expanding the company's wholesale distribution channels. Since the acquisition came near the end of the company's first quarter (ending August 31), Hispanica was only able to report a few weeks of revenue from the acquired company in the recently filed 10-Q.
Product sales for the quarter totaled about $650,000 as compared to approximately $130,000 the year prior, a jump of about 400%. Hispanica also provided a pro forma Consolidated Statements of Operations that give a picture of what the revenues would have looked like for the quarter had the combined company existed at the beginning of the period, June 1. Looked at in this way, product sales for the quarter would have risen to just under $1 million, representing a 665% increase over the same period the year prior.
Hispanica plans to continue the brand and distributor acquisition strategy, as well as seeking beneficial licensing arrangements that can add to the company's top line. One interesting effect as the company executes its plan is that the expanded distribution network should act as a multiplier as more brands are brought on board.
Hispanica International announced on October 19 that the company had uplisted on the OTC Markets from OTC Pink to the OTCQB Venture Market. The Securities and Exchange Commission considers the OTCQB an established public market, while the OTC Pink has no such designation.
With the increased transparency requirements and reporting standards of the higher exchange comes increased access to brokers and dealers who typically would not trade in OTC Pink stocks. This effect could lead to greater liquidity and awareness within the market as trust in the company is built.
Click here to read the full article on SECFilings.com: http://analysis.secfilings.com/articles/83-hispanica-international-hisp-is-growing-revenue-and-increasing-transparency
About SECFilings.com
Founded in 2004, SECFilings.com provides free real time filing alerts to over 600,000 registered members and offers services to help public companies grow their audience of interested investors.
Disclaimer:
Except for the historical information presented herein, matters discussed in this release contain forward-looking statements that are subject to certain risks and uncertainties that could cause actual results to differ materially from any future results, performance or achievements expressed or implied by such statements. Emerging Growth LLC, which owns SECFilings.com, is not registered with any financial or securities regulatory authority, and does not provide nor claims to provide investment advice or recommendations to readers of this release. Emerging Growth LLC may from time to time have a position in the securities mentioned herein and may increase or decrease such positions without notice. For making specific investment decisions, readers should seek their own advice. Emerging Growth LLC may be compensated for its services in the form of cash-based compensation or equity securities in the companies it writes about, or a combination of the two. For full disclosure please visit: http://secfilings.com/Disclaimer.aspx.