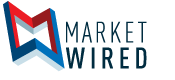 Ingram Micro Cloud Awarded Top Distributor of the Year for 2016 by RingCentral for Demonstrated Excellence in Sales Performance
/EINPresswire.com/ -- IRVINE, CA--(Marketwired - Oct 24, 2016) - Ingram Micro Inc. (NYSE: IM) today announced it has been awarded the 2016 Top Distributor of the Year for demonstrated excellence in sales performance by RingCentral, a leading provider of enterprise cloud communications and collaboration applications.
The first channel partner program for RingCentral, Top Distributor of the Year recognizes and honors partners for exceptional revenue production over the course of the year. RingCentral and Ingram Micro began partnering together in 2013, and today RingCentral is recognized as a leading solution within the Ingram Micro Cloud Marketplace.
While many cloud distributors competed for the award, Ingram Micro Cloud™ was selected based on a combination of metrics including revenue growth and outstanding sales performance, as well as its unsurpassed commitment to helping channel partners sell RingCentral in the most innovative and effective ways. In addition, Ingram Micro was recognized for the investment it has made in its portfolio of cloud solutions, providing partners with the ability to integrate RingCentral with existing third-party solutions available on the Ingram Micro Cloud Marketplace for greater cross-sell opportunities.
"It gives me great pleasure to recognize Ingram Micro as a Top Distributor of the Year for 2016," said Zane Long, vice president of Channel Sales at RingCentral. "We work closely together with our partners to bring the best in enterprise-grade cloud communications to businesses around the world. Our partners' success is our success, and we're happy to recognize Ingram Micro for this outstanding achievement."
"We are honored to be the first recipient of this prestigious award," said Jason Bystrak, executive director, North America, Ingram Micro Cloud. "We look forward to expanding our RingCentral partnership as we work hand-in-hand to deliver state-of-the-art communication and collaboration solutions to our mutual partners."
More comprehensive and cost-efficient than legacy on-premise communications systems, RingCentral meets the needs of globally distributed, mobile workforces to communicate in any way they choose, including voice, video, messaging, conferencing, online meetings, and fax. RingCentral is named a leader in the 2016 Gartner Magic Quadrant for Unified Communications as a Service, worldwide.
To find out more about Ingram Micro Cloud, please visit: www.ingrammicrocloud.com.
About Ingram Micro Cloud
At Ingram Micro Cloud™, we view Cloud not just as a single technology, but as a foundational platform to run and drive a whole new way of doing business. We help resellers and partners transform their business so they get up and running with Cloud in minutes, with little to no investment, enabling them to deliver bundled services, up-sell and cross sell, and manage their infrastructure most efficiently. We offer security, business apps, cloud services, communication/collaboration and infrastructure solutions to help our clients monetize and manage the entire lifecycle of cloud services, infrastructure, and IoT subscriptions, so they can simplify digital transformation with confidence, speed and agility. To learn more, please visit www.IngramMicroCloud.com.
About Ingram Micro Inc.
Ingram Micro helps businesses Realize the Promise of Technology™. It delivers a full spectrum of global technology and supply chain services to businesses around the world. Deep expertise in technology solutions, mobility, cloud, and supply chain solutions enables its business partners to operate efficiently and successfully in the markets they serve. Unrivaled agility, deep market insights and the trust and dependability that come from decades of proven relationships, set Ingram Micro apart and ahead. More at www.ingrammicro.com.