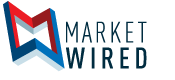 Parkland Fuel Corporation 2016 Third Quarter Results Webcast
/EINPresswire.com/ -- Parkland to hold its 2016 third quarter results webcast and conference call on November 4, 2016
RED DEER, AB--(Marketwired - October 24, 2016) - Parkland Fuel Corporation ("Parkland") (TSX: PKI), Canada's largest and one of North America's fastest growing independent marketer of fuel and petroleum products, will release its 2016 third quarter results on Thursday, November 3, 2016 after markets close and will host a webcast and conference call on Friday, November 4, 2016, at 6:00 a.m. MST (8:00 a.m. EST) to discuss the results.
To access the conference call by telephone dial toll-free 1-844-889-7784 [Conference ID: 98746396]. The webcast slide presentation can be accessed at http://edge.media-server.com/m/p/ff4dpbt7. Please connect and log in approximately 10 minutes before the beginning of the call.
The webcast will be available for replay two hours after the conference call ends. It will remain available at the link above for one year and will also be posted to www.parkland.ca.
Financial Statements and Management's Discussion and Analysis will be posted to www.parkland.ca and SEDAR immediately after the results are released by newswire.
ABOUT PARKLAND FUEL CORPORATION
Parkland delivers gasoline, diesel, propane, lubricants, heating oil and other high-quality petroleum products to motorists, businesses, households and wholesale customers in Canada and the United States. Our mission is to be the partner of choice for our customers and suppliers, and we do this by building lasting relationships through outstanding service, reliability, safety and professionalism.
We are unique in our ability to provide customers with dependable access to fuel and petroleum products, utilizing a portfolio of supply relationships, storage infrastructure, and third party rail and highway carriers to rapidly respond to supply disruptions in order to protect our customers.
To sign up for Parkland new alerts please go to http://bit.ly/PKI-Alert or visit www.parkland.ca.
FOR FURTHER INFORMATION, PLEASE CONTACT:

Investor Inquiries
Patricia van de Sande
Vice President Investor Relations & Compliance
403-567-2519 403-567-2578
Email contact


Media Inquiries
Elizabeth Wilcox
Manager Corporate Communications
403-567-2578
Email contact