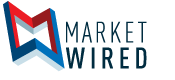 Target Capital Announces Conditional Sale of Real Estate Asset
/EINPresswire.com/ -- CALGARY, ALBERTA--(Marketwired - Oct 24, 2016) - Industrial Avenue Development Corporation, a subsidiary of Target Capital Inc. ("Target") (TSX VENTURE:TCI)(CSE:TCI) has entered into a conditional sale agreement (the "Sale Agreement") for the sale of the real estate project known as "The Landing at Langley" (the "Langley Project") to a Vancouver area real estate developer for a purchase price of $2,135,000.
Closing of the transactions contemplated in the Sale Agreement is scheduled to occur on January 19, 2017 and is subject to the satisfactory completion of due diligence by the purchaser within 30 days of signing the Sale Agreement. The purchaser has paid a $150,000 refundable deposit.
Provided that closing of the transactions contemplated in the Sale Agreement occurs, Target anticipates that it shall realize net proceeds of approximately $1,045,953 from the sale of the Langley Project.
Target currently attributes a value of $3,700,403 to the Langley Project and anticipates that the value of the Langley Project will be written down in Target's forthcoming financial statements to reflect the $2,135,000 purchase price to be received by Target in accordance with the Sale Agreement.
Neither TSX Venture Exchange nor its Regulation Services Provider (as that term is defined in the policies of the TSX Venture Exchange) accepts responsibility for the adequacy or accuracy of this release.