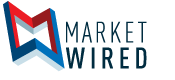 SYSPRO Canada Appoints David Doyle Customer Success Director
/EINPresswire.com/ -- Respected Business Leader Brings Extensive Background to Elevate the SYSPRO Customer Experience
VANCOUVER, BC--(Marketwired - October 24, 2016) - SYSPRO, a provider of award-winning, best-of-breed Enterprise Resource Planning (ERP) software solution for on-premise and cloud-based utilization, today announced that current Vice President of Sales for SYSPRO Canada, David Doyle, has been appointed to Customer Success Director. In his newly appointed role, Mr. Doyle will be responsible for developing key strategic approaches for accelerating and maintaining customer satisfaction across SYSPRO Canada's entire customer base, including direct and channel customers. Mr. Doyle assumes the role effective November 1, 2016.
Mr. Doyle is a recognized business leader with over 25 years of experience in Enterprise Resource Planning (ERP) software solutions providing technical, consulting and sales leadership to technology providers and customers across Canada.
In his most recent role as Vice President of Sales for SYSPRO Canada, Mr. Doyle oversaw revenue achievement and growth from new customer acquisitions. His major achievement included growing the customer base in Western Canada by over 500% within the past 6 years.
Previously, as part of the Sage Software partner network, Mr. Doyle was involved leading complex, direct customer sales and sales team management. Named several high-profile award recognitions for sales achievement including the number one position for sales of Sage ERP 300 within North America, and recognized as achieving the overall fourth sales leader position in North America for all Sage products, his successes helped him achieve top honors given by Sage, to their partners, every year.
"Our customers are our most valued asset, and providing an exemplary customer experience and superior value will further distinguish SYSPRO Canada as the leader in our industry," according to James Moffatt, President of SYSPRO Canada. "We consider ourselves customer-obsessed and value our customers' aspirations to achieve performance excellence. David, along with support from our talented team, will be instrumental in helping our customers achieve that success-which is fundamental to the fabric of the SYSPRO culture, in which we continue to maintain one of the highest customer retention rates in the industry. To have someone with David's extensive knowledge and valued industry reputation, reflects our growth and established reputation as leaders in Enterprise Resource Planning (ERP) solutions."
"I am thrilled to step into this exciting new role for SYSPRO Canada," according to David Doyle. "The dedicated customer success focus fits perfectly with my passion and experience in helping customers get real business value from technology. I am excited to play a role in changing the way ERP solutions are thought about, delivered and serve the business, for our many dedicated customers. It is critical that we listen to our customers, and implement the necessary infrastructure that creates lifelong customers."
Mr. Doyle will continue to be based out of SYSPRO Canada's head office location in Burnaby, British Columbia.
About SYSPRO
SYSPRO is one of the longest standing and largest independent, international providers of ERP systems for mid-market manufacturers and distributors worldwide. SYSPRO has for more than 35 years delivered on its promise to provide thousands of its customers globally with the tools required to effectively operate and compete. Backed by a truly dedicated and professional team of employees and partners around the world, the company's ability to innovate and develop technologies based on the needs of customers is one of the reasons why SYSPRO enjoys one of the highest retention rates in the industry.
For more information on SYSPRO Canada visit: www.syspro.com/ca or contact SYSPRO Canada's Head Office at Toll Free: +1 (888) 259-6666.
Discover helpful content to help you grow your business for Canadian manufacturers by visiting the SYSPRO Canada Resource Hub: http://resources.syspro.com/h/ and the SYSPRO Canada Blog: http://canadablog.syspro.com.
Follow SYSPRO Canada on social:
All company names and products mentioned in this release are trademarks or registered trademarks of their respective holders.
Media Contact:
Melanie Aizer
SYSPRO Canada
1.888.259.6666 Ext: 5228
melanie.aizer(at)ca(dot)syspro(dot)com