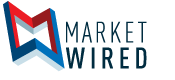 CrowdReviews.com Releases Pricing Comparison to SoftwareAdvice.com, Capterra, G2Crowd and Clutch.co
/EINPresswire.com/ -- SANTA FE, NM--(Marketwired - October 22, 2016) - CrowdReviews.com, the leading platform for business software and services reviews, releases a pricing comparison between their platform and other online software platforms including Software Advice, Capterra, G2 Crowd, and Clutch.co. The comparison offers a glimpse into the differences between the competing platforms and CrowdReviews.com showcasing standardized pricing, a pricing strategy unique to the online platform.
"We offer software and services companies an opportunity to get high quality leads. Furthermore, we charge everyone the same fee. 40 dollars a month and 2 dollars a click. If you are accustomed to paying far more, you need to be talking to us." says Jeev Trika, CEO of CrowdReviews.com.
The report details important differentiators which CrowdReviews.com believes will change the reviews and ratings industry for the benefit of both buyers and sellers. Differentiators include a transparent ranking methodology powered by an algorithm rather than human intervention, the inclusion of authenticated reviews through LinkedIn profiles, and the ability for sellers to forecast their rank based on their efforts.
The pricing model involves a monthly fee of $40 and a $2 cost-per-click standard across all categories on the website. This is opposed to non-standardized pricing strategies from competing platforms which may depend on the size of the company purchasing leads, the level of competition within the category, or a bidding system offering the leads to the highest bidder.
To review the comparison chart, please visit: www.crowdreviews.com/competitors
About CrowdReviews.com
CrowdReviews.com offers free unbiased and transparent rankings of the software and services vendors based on public opinion.
Contact Information
Jeev Trika
800-256-5813
9045 Strada Stell Ct.,
STE 103,
Naples, FL 34109