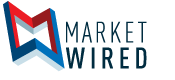 GAF Headquarters Building Awarded The World's First Resilient Design Credit By USGBC
/EINPresswire.com/ -- PARSIPPANY, NJ--(Marketwired - Oct 21, 2016) -  GAF is honored to announce that its global headquarters in Parsippany, NJ, is the first building in the world to be awarded a LEED® Resilient Design Pilot credit from the U.S. Green Building Council (USGBC). This achievement recognizes North America's largest roofing manufacturer for accommodations made in the building's design that allow it to function during an emergency event. The award, which was received in time for the 2017 Greenbuild Conference, helps further the commitment to global sustainability and energy efficiency that GAF is known for.
"I was thrilled to see GAF step up to the plate and pursue one of the pilot credits on resilient design," noted Alex Wilson, president of the Resilient Design Institute and co-chair of the committee that developed the pilot credits. "GAF has shown leadership in resilience as well as sustainability, and the company's decision to pursue these rigorous credits demonstrates a strong corporate commitment to those goals. For GAF employees in their new headquarters, the benefits of addressing resilience could be huge if the region experiences another Hurricane Sandy."
To achieve this designation, also known as the IPpc98 credit, building owners must assess and successfully plan for a wide range of natural disasters such as flooding, tornados, high winds, and earthquakes. There are several aspects of the GAF building design that lead to this designation, including flood preparation and backup capabilities that allow GAF to continue operations and customer service in the face of disaster and long-term outages. In addition, the roof is rated above local code requirements, and is topped with EverGuard Extreme® TPO and EnergyGuard™ PolyIso.
"LEED certifying our new world headquarters was very important. Driving energy efficiency and construction waste management, so core to LEED, are very much aligned with our values," said Martin Grohman, director of sustainability for GAF. We thank the USGBC for a rewarding, instructive process through our certification. Several elements of the new Resilient Design credit, such as the Red Cross Ready Rating process, helped us improve our disaster readiness plan."
GAF is proud to promote sustainability in all areas, in addition to building design. It practices and supports new technologies in energy efficiency, material optimization, and recycling that help conserve natural resources. The Company is committed to sharing its knowledge to help its contractors, colleagues, and customers do the same.
For more on the dedication that GAF has shown to sustainability and the environment, go to www.gaf.com/green.
About GAF:
Founded in 1886, GAF is the largest roofing manufacturer in North America. The Company is an operating subsidiary of Standard Industries.
GAF products include a comprehensive portfolio of steep-slope and commercial roofing systems, which are supported by an extensive national network of factory-certified contractors. Its success is driven by its commitment to Advanced Quality, Industry Expertise, and Solutions Made Simple. GAF was the first roofing manufacturer to offer a Lifetime limited warranty on all of its laminated shingles, which then evolved with the introduction of the GAF Lifetime Roofing System by extending the Lifetime coverage beyond just the roofing shingles. 
With a focus on social responsibility, GAF developed Advanced Protection® Shingle Technology, providing excellent durability and wind resistance while reducing the use of natural resources. The company also developed single-ply and asphaltic roofing membranes with excellent durability and high reflectivity to meet the most rigorous industry standards while helping commercial property owners and designers reduce energy consumption.
GAF also supports the roofing industry through CARE, the Center for the Advancement of Roofing Excellence, which has provided education to nearly 200,000 professionals. CARE's mission is to help professional contractors and distributors build their businesses through sales and management education, and to provide product and installation training to contractors, distributors, architects, property owners, and related industry personnel. For more information about GAF, visit gaf.com.
About Standard Industries:
Standard Industries is a privately-held, global, diversified holding company with interests in building materials, aggregates, and related investment businesses in public equities and real estate. With over 7,500 employees and operations in more than 80 countries, Standard maintains a team-oriented culture of meritocracy, operational excellence, and a passionate focus on investing in its people.
Press Contact:
Megan Filiaggi
Senior Manager, Marketing Communications
973-628-3046
mfiliaggi@gaf.com