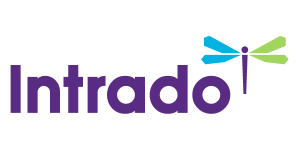 PDF Solutions® Analyst Day 2016
/EIN News/ -- SAN JOSE, Calif., Oct. 20, 2016 (GLOBE NEWSWIRE) -- PDF Solutions, Inc. (Nasdaq:PDFS), the leading provider of process-design integration technologies to enhance IC manufacturability, will host an Analyst Day on Tuesday, November 1, 2016, in New York City.  Presentations by the PDF Solutions management team will begin at 1:00 p.m. ET (10:00 a.m. PT) and conclude at approximately 5:00 p.m. ET (2:00 p.m. PT).

Presenters will include John Kibarian, CEO, and Gregory Walker, CFO.  Attendance is by invitation only, however, the event will be webcast live on the Company's website at http://ir.pdf.com/events.cfm.  The presentations and related material will be available on the Company's investor relations page.  An archive of the webcast will remain available on the Company's website.
About PDF Solutions
PDF Solutions, Inc. (NASDAQ:PDFS) is the leading provider of yield improvement technologies and services for the IC manufacturing process life cycle. PDF Solutions offers solutions that are designed to enable clients to lower costs of IC design and manufacture, enhance time to market, and improve profitability by addressing design and manufacturing interactions from product design to initial process ramps to mature manufacturing operations. PDF Solutions' Characterization Vehicle® (CV®) electrical test chip infrastructure provides the core modeling capabilities, and is used by more leading manufacturers than any other test chips in the industry. Proprietary Template™ layout patterns provide optimum area, performance, and manufacturability for designing IC products. Exensio™ is a big data analytics platform designed to provide highly-scalable, high-performance infrastructure for storage, communication, automation and the handling of both industry-specific and PDF Solutions' proprietary data types. Headquartered in San Jose, Calif., PDF Solutions operates worldwide with additional offices in Canada, China, France, Germany, Italy, Japan, Korea, and Taiwan. For the Company's latest news and information, visit http://www.pdf.com/.
Characterization Vehicle, CV, PDF Solutions, and the PDF Solutions logo are registered trademarks of PDF Solutions, Inc. or its subsidiaries. Exensio and Template are trademarks of PDF Solutions, Inc. or its subsidiaries. Other trademarks used herein are the property of their respective owners.
© 2016 PDF Solutions, Inc. All Rights Reserved.
Company Contacts: 			
Gregory Walker			
Chief Financial Officer
Tel: (408) 938-6457
Email: gregory.walker@pdf.com

Sonia Segovia
Investor Relations Coordinator
Tel: (408) 938-6491
Email: sonia.segovia@pdf.com