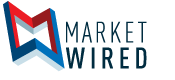 Vancouver's Second Annual New Year's Eve Celebration Receives $226,000 in Federal Funding through Canada 150 Fund
/EINPresswire.com/ -- 73 days until Concord's New Year's Eve Vancouver Celebration Kicks off Canada's 150th Anniversary Year
VANCOUVER, BC--(Marketwired - October 20, 2016) - The Vancouver New Year's Eve Celebration Society today announced a federal contribution of $226,000 from the Department of Canadian Heritage through the Canada 150 Fund to support its second annual Concord's New Year's Eve Vancouver celebration.
On December 31, 2016, communities from coast to coast to coast will gather to usher in the arrival of 2017 -- and the beginning of the 150th anniversary of Confederation. This is a unique opportunity to create lasting connections across Canada that will live on long after the celebrations have ended. Vancouver looks forward to welcoming British Columbians and visitors alike to take part in this special event.
"On December 31, the entire country celebrates! Major festivities will take place in 19 urban centres to kick off a year of exceptional celebrations," said the Honourable Mélanie Joly, Minister of Canadian Heritage. "I encourage residents of Vancouver to participate in activities across the country and to be privileged witnesses of this extraordinary day in our country's history."
Last year, more than 80,000 people attended Concord's New Year's Eve Vancouver celebration, making it the largest public New Year's Eve event in Canada. The crowd was treated to live musical performances, along with street animation and an early fireworks show at 9p.m. for families with younger children, plus a waterfront display at midnight to cap off a spectacular evening.
"We are thrilled to have the Government of Canada come on board and support this inclusive family-friendly event that celebrates community and brings people together from all over the city and globe," said Dani Preto, chair of the Vancouver New Year's Eve Celebration Society. "It's an honour to be kicking off the festivities for Canada's 150th anniversary year and we look forward to building on the momentum from last year's incredible event."
Planning and programming for Concord's New Year's Eve Vancouver 2017 is currently underway, with entertainment and ticket information to be announced in the coming weeks. For more information visit: www.nyevan.com.
About Vancouver New Year's Eve Celebration Society
The Vancouver New Year's Eve Celebration Society is a registered not-for-profit hosting the most iconic Canadian New Year's Eve celebrations, showcasing the City of Vancouver in an annual tradition of multicultural talent, family-friendly programming, and a countdown culminating with a high-aerial fireworks display.
Twitter: @NYEVancouver / #ConcordsNYEVAN
Facebook: www.facebook.com/NYEVancouver
Instagram: www.instagram.com/NYEVancouver
About Canadian Heritage
Canadian Heritage and its portfolio organizations play a vital role in the cultural, civic and economic life of Canadians. They work together to support culture, arts, heritage, official languages, citizenship and participation, in addition to Indigenous, youth and sport initiatives. The Department's mission is to promote an environment in which all Canadians take full advantage of dynamic cultural experiences, celebrate our history and heritage, and participate in building creative communities.
Twitter: @CdnHeritage / @Canada150th / #Canada150
Facebook: www.facebook.com/CdnHeritage
Instagram: www.instagram.com/canadian.heritage
YouTube: www.youtube.com/CdnHeritage
Flickr: www.flickr.com/photos/canadianheritage-patrimoinecanadien