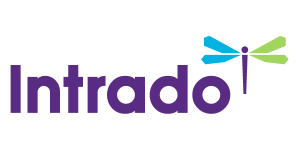 Technicolor: 2016 THIRD Quarter Revenues
Strong Q3 2016 performance and full year 2016 objectives confirmed
/EIN News/ -- Paris, France, Oct. 20, 2016 (GLOBE NEWSWIRE) -- Technicolor (Euronext Paris: TCH; OTCQX: TCLRY) announces today its revenues for the third quarter of 2016.
Frederic Rose, Chief Executive Officer of Technicolor, stated:
"Our third quarter revenues have been solid as we continued to perform well and win major new awards across all our activities. We confirm our objectives for 2016 and remain strongly focused on operational execution."
Highlights
Full-year 2016 objectives reiterated;
Third quarter revenues up c.30% at constant currency reflecting solid organic performance and further benefits from last year acquisitions:

Operating businesses (Connected Home and Entertainment Services) continue to drive the Group's growth
Licensing revenues in line with Group's expectations

Integration of the assets acquired in 2015 progressing well;
Solid performance in Connected Home; second half revenues to be in line with first half revenues as guided; strong focus on execution in a market challenged by component shortages and international shipping disruptions;
Continued robust pipeline in Production Services with a rise in projects across all VFX market segments, leading to significant recruitment drives, particularly in Canada and India;
Launch of the Technicolor Experience Center set up specifically to develop high-end content, platforms and technology for virtual reality (VR), augmented reality (AR) and other immersive media applications; multi-user VR technology presented at the IBC show in September;
Focus on financial structure improvement leading to rating upgrade by Moody's (upgraded to Ba3 from B1, positive outlook) at end of August 2016.
2016 objectives confirmed
Technicolor confirms its 2016 objectives of a free cash flow in excess of €240 million, and an Adjusted EBITDA in the range of €600 million to €630 million.
Leverage ratio inferior to 1.4x at end December 2016 compared to a ratio of 1.74x at end December 2015.
Revenue breakdown by businesses
 
 Third Quarter
Change YoY
 Year-to-Date
Change YoY
In € million
2015
2016
Current rate
Constant rate
2015
2016
Current rate
Constant rate
Connected Home
332
606
+82.9%
+81.6%
984
1,985
+101.8%
+103.1%
Entertainment Services
423
486
+14.7%
+16.6%
1,075
1,349
+25.5%
+28.0%
o/w
Production Services
141
185
+30.8%
+36.3%
391
554
+41.8%
+47.5%
 
DVD Services
282
300
+6.5%
+6.7%
684
795
+16.2%
+16.9%
Technology
117
43
(63.7)%
(63.7)%
375
219
(41.6)%
(41.0)%
Exited activities[1]
5
             0
ns
ns
65
2
ns
ns
Group revenues
877
1,135
+29.3%
+29.8%
2,499
3,555
+42.3%
+43.9%
Q3 2016 revenue highlights
Connected Home revenues amounted to €606 million in the third quarter of 2016, up 82% at constant currency year-on-year.
In North America, Technicolor recorded a solid performance in the quarter, in particular with Comcast and Charter, and secured additional awards with key accounts, for broadband products. The Group is not only participating in most of the major running programs with its top US operators, but also working with them on major new upcoming programs in video and broadband (Fiber and DOCSIS 3.1 gateways).
In Europe-Middle East and Africa, Technicolor performed very well, while making good progress with key accounts in the Region, in particular for next generation broadband products.
Revenues in Latin America were affected by the persistent economic situation in Brazil, but benefitted from solid traction with customers in Mexico. The Group has also secured new set-top boxes wins with ATT LATAM.
In Asia-Pacific, Technicolor recorded strong revenue growth driven by the shipment of broadband products to Telstra and China Telecom, offsetting the impact of lower shipments in certain countries, including India. Technicolor secured additional awards during the quarter in the Region, including the first DOCSIS 3.1 ever awarded in Asia-Pacific and a new OTT set-top-box in India.
Geographic and Product revenue breakdown
 
 Third Quarter
Year-to-Date
In € million
2015
2016
Change[2]
2015
2016
Change2
Total revenues Connected Home
332
606
+81.6%
984
1,985
+103.1%
By region
North America
104
317
+203.3%
306
1,041
+241.0%
 
Europe, Middle-East and Africa
83
128
+53.8%
232
444
+91.8%
 
Latin America
87
94
+5.0%
329
322
+0.1%
 
Asia-Pacific
57
67
+17.5%
117
177
+53.3%
By product
Video
147
317
+114.3%
442
1,107
+146.1%
 
Broadband
185
290
+55.7%
541
878
+68.0%
Production Services revenues amounted to €185 million in the third quarter of 2016, up by 36% at constant currency compared to the third quarter of 2015 driven by high double-digit growth in VFX for Advertising. Growth was also supported by continued strong momentum in all Visual Effects and Animation activities, which recorded outstanding sales performance during the quarter while Postproduction remained broadly stable.
Technicolor continued to maintain a very solid pipeline in VFX for feature films, with two new projects awarded to MPC during the quarter, Blade Runner 2049 and Justice League. VFX for episodic series continued to perform extremely well during the quarter as Mr. X expanded its capacities. Animation and Games activities continued to grow strongly, driven by a significant rise in the number of Animation projects and deepened relationships with Game companies. Overall, Technicolor continues to benefit from its multi brand strategy and strengthened its positions across the different market segments. Technicolor continued to demonstrate its leadership position in new immersive experiences, with projects such as "The Ben-Hur 360º Experience" developed by Mr. X and "The Modern Games" VR film for The New York Times developed by The Mill.
DVD Services revenues amounted to €300 million in the third quarter of 2016. Notwithstanding a c. 18% volume increase, revenues were only up 7% at constant currency compared to the third quarter of 2015, due to the mix, reduced packaging complexity and lower games related distribution activities. Revenue growth primarily resulted from the new customer additions secured in the fourth quarter of 2015, as year-on-year volume comparisons were challenged by a particularly strong third quarter in 2015 for studio customer new release activity, which included multiple mega hits such as Jurassic World, Furious 7, Mad Max Fury Road, Inside Out, and Avengers 2 Age of Ultron. Key theatrical titles produced in the third quarter of 2016 included Finding Dory (Disney), The Legend of Tarzan (Warner), and X-Men: Apocalypse (Fox). Games replication volumes were up slightly in the third quarter mostly reflecting the shift of production timing for a major annually recurring Xbox One title into the fourth quarter of 2016. Key games titles included FIFA 17 (Electronic Arts) and BioShock: The Collection (Take-Two Interactive).
Volume data for DVD Services
 
 Third Quarter
Year-to-Date
In million units
2015
2016
Change
2015
2016
Change
Total combined volumes
341.0
401.9
+17.8%
840.8
1,011.8
+20.3%
By format
DVD
264.8
285.1
+7.7%
660.9
709.8
+7.4%
 
Blu-ray(TM)
72.3
86.0
+19.0%
172.3
216.1
+25.5%
 
CD
4.0
30.8
+674.1%
7.7
85.8
+1,013.1%
By segment
Theatrical/Broadcast
309.7
344.3
+11.1%
776.1
871.4
+12.3%
 
Games
20.3
21.1
+3.9%
35.7
39.4
+10.3%
 
Software & Kiosk
7.0
5.7
(18.5) %
21.3
15.1
(29.2) %
 
Music & Audio
4.0
30.8
+674.1%
7.7
85.8
+1,013.1%
Technology revenues amounted to €43 million in the third quarter of 2016, down 63.7% at constant currency compared to the third quarter of 2015. This decrease was mainly due to the sharp decline in MPEGLA revenues, which decreased by €60 million year-on-year. Negotiations on a number of licensing agreements continued to progress. Trademark licensing revenues were lower due to the insolvency of a RCA licensee.
Financial calendar
| | |
| --- | --- |
| FY 2016 Results | 23 February 2017 |
| Q1 2017 Revenues | 27 April 2017 |
###
Warning: Forward Looking Statements
This press release contains certain statements that constitute "forward-looking statements", including but not limited to statements that are predictions of or indicate future events, trends, plans or objectives, based on certain assumptions or which do not directly relate to historical or current facts. Such forward-looking statements are based on management's current expectations and beliefs and are subject to a number of risks and uncertainties that could cause actual results to differ materially from the future results expressed, forecasted or implied by such forward-looking statements. For a more complete list and description of such risks and uncertainties, refer to Technicolor's filings with the French Autorité des marchés financiers.
###
About Technicolor
Technicolor, a worldwide technology leader in the media and entertainment sector, is at the forefront of digital innovation. Our world class research and innovation laboratories enable us to lead the market in delivering advanced video services to content creators and distributors. We also benefit from an extensive intellectual property portfolio focused on imaging and sound technologies. Our commitment: supporting the delivery of exciting new experiences for consumers in theaters, homes and on-the-go.
www.technicolor.com - Follow us: @Technicolor - linkedin.com/company/technicolor
Technicolor shares are on the NYSE Euronext Paris exchange (TCH) and traded in the USA on the OTCQX marketplace (OTCQX: TCLRY).
Investor Relations
Emilie Megel: +33 1 41 86 61 48
Media Contact
Lane Cooper: +1 415 646 6592
[1]Exited activities include legacy photochemical activities, Digital Cinema and Distribution Services, IZ-ON, M-GO and Virdata activities
[2] Year-on-year change at constant currency.
PDF Version http://hugin.info/143597/R/2050240/766944.pdf