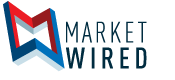 Pulse Secure launches promotion to simplify moving up to secure access
/EINPresswire.com/ -- Secure Access NOW promotion offers free hardware upgrades with 50% discount on software to accelerate rollouts
SAN JOSE, CA--(Marketwired - October 20, 2016) - Pulse Secure, the leader in secure access solutions has announced "Secure Access NOW" -- a major new upgrade program to help enterprises modernize their access security for mobile and cloud. Customers running legacy Juniper SA, IC, and MAG hardware providing SSL-VPN and Network Access Control services are able to upgrade their hardware to the latest generation of Pulse Secure Appliances for free. The new Pulse Secure Appliances offer unprecedented performance and scalability.
In addition, the promotion which launches on October 18th 2016, offers 50% discount of the list price on Pulse Connect Secure, Pulse Policy Secure, and Pulse Workspace software licenses. Customers will enjoy an additional 15% discount of the list price on 3 years of hardware and software maintenance and support services. The upgrade program also includes a free 60-day trial of the Pulse One cloud-based management system which provides IT with a dashboard view of their access infrastructure.
Customers upgrading from legacy platforms to the Pulse Secure Appliance (PSA) will experience a 3x boost in performance and a multitude of new software capabilities, including broader scalability for per-app VPN and NAC connections, end-point compliance for laptops and mobile devices, and enhanced single-sign-on and self-service onboarding. Cloud Secure is a new capability that extends identity management and device compliance functionality to the cloud. Pulse Workspace provides core enterprise mobility management functionality that provides a simple and easy-to-deploy way for organizations to control mobile access to both the cloud and data center.
"Technology moves on and products such as the Juniper SA/IC and MAG appliances have now been announced as end-of-life. These products were fantastic for basic remote access, but as with all technology, the demands of a modern enterprise have changed dramatically and workers now demand uncomplicated access from anywhere and any device plus IT needs visibility with the ability to incorporate both on premises and cloud based systems." says Phil Montgomery, VP Marketing for Pulse Secure, "This promotion demonstrates our commitment to our 20,000 customers in order to boost their workforce productivity and extend the security, reliability, and capability of our solution.
Full details of the promotion including recommended appliance hardware and software licensing requirements are available direct from Pulse Secure channel partners. The promotion is valid until December 31, 2016. More information is also available at www.pulsesecure.net/lp/sanow.
About Pulse Secure
Pulse Secure, LLC is a leading provider of secure access and mobile security solutions to both enterprises and service providers. Enterprises from every vertical and of all sizes utilize the company's virtual private network (VPN), network access control (NAC) and mobile security products to enable end user mobility securely and seamlessly in their organizations. Pulse Secure was formed in 2014 from Juniper Networks' Junos Pulse business. Pulse Secure's mission is to deliver secure access solutions for people, devices, things, and services. www.pulsesecure.net
Follow us at @PulseSecure on Twitter or visit us on LinkedIn and Facebook.