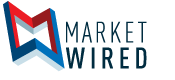 Vancouver Chartered Professional Accountants Advocate QuickBooks for Small Business
/EINPresswire.com/ -- Vancouver chartered professional accountants advocate QuickBooks as a superior accounting software solution
VANCOUVER, BC--(Marketwired - October 19, 2016) - Mew + Company, a group of experienced chartered professional accountants in Vancouver, understand that selecting the right accounting software for a small business can be challenging. They've written a blog that outlines why they believe QuickBooks is far superior to even the next-in-class competitor. For more, go to: http://www.mewco.ca/blog/choose-quickbooks-for-your-small-business/
Some of the reasons cited in the blog include its intuitive use, flexibility, affordability and its robust reporting abilities.
QuickBooks is considered "small business" software, but it can manage up to 14,500 items and up to 3 concurrent users. Basically, it can deal with the accounting needs of most small businesses in British Columbia.
Although the article acknowledges that QuickBooks is slightly more expensive compared to other similar software, they point out that the cost will be easily recovered through lower bookkeeping and accounting fees, due to its wide popularity in the industry. Every accountant and bookkeeper has working knowledge of the software.
For small business owners looking to save time and money, Mew + Company provides business tax preparations and much more.
About the Company
Mew + Company, Vancouver, is an ideal solution to the taxation problem. With a simple philosophy of building long-lasting customer relationships, the company has been serving corporate clients in a variety of fields-including restaurants, real estate, retail, and the service industry. Investing in their specialist services will undoubtedly be fruitful for all kinds of clients.
To learn more about Mew + Company and discuss their services, log on to http://mewco.ca/
Lilly Woo, CPA, CA, CFE, CFP
Mew + Company Chartered Professional Accountants
604 688 9198
Company Website: http://www.mewco.ca