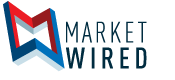 Vancouver Litigation Lawyers Reveal How Variation Works in Will Favouring Male Child
/EINPresswire.com/ -- Vancouver lawyers explain how wills variation can bridge the gap between acceptable cultural practices in other parts of the world and accepted community standards in BC
VANCOUVER, BC--(Marketwired - October 19, 2016) - As a team of litigation lawyers, the professionals at Kushner Group understand that Vancouver is a diverse place. In some communities, however, acceptable cultural practices can be at odds with legal practices in BC. A new blog posted on the Kushner website explains how one court chose to vary a will when a family followed traditional custom and left the lion's share of their estate to their son, neglecting their daughter. For more, go to: http://kushnerlaw.ca/wills-variation-culture-clashes-in-bc/
In a sensitive case of wills variation and estate litigation, the BC Courts set an important precedent in the case of Prakash v. Singh, 2006 BCSC 1545.
Under the circumstances, the Court determined that cultural practices such as this do not have a legitimate context and can be remedied by application to the Court. The following comments were made:
[58] In modern Canada, where the rights of the individual and equality are protected by law, the norm is for daughters to have the same expectations as sons when it comes to sharing in their parents' estates. That the daughters in this case would have this expectation should not come as a surprise. They have lived most of their lives, and their children have lived all of their lives, in Canada.
[59] A tradition of leaving the lion's share to the sons may work agreeably in other societies with other value systems that legitimize it, but in our society, such a disparity has no legitimate context. It is bound to be unfair, and it runs afoul of the statute in this province.
It's important to contact a litigation lawyer before challenging a will. A knowledgeable professional will be able to advise you about your rights and options based on individual circumstances. To speak to a Vancouver litigation lawyer, contact Kushner Group at 604-629-0432.
About the Company
The Kushner Law Group was founded on the principle that a small law firm should be able to offer the same level of legal advice as a big firm at an affordable cost. A unique combination of legal experience and creativity allows the professionals at Kushner to come up with creative and practical solutions for a variety of legal problems.
For additional information, please visit http://kushnerlaw.ca/ or call 604-629-0432.
Kushner Law Group
Lars Kushner
Phone 604-629-0432
Fax 604-689-4451
Company website: http://kushnerlaw.ca/
1008 Beach Ave #105