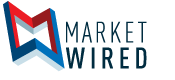 Burnaby Physiotherapy Clinic Talks about Vertigo and Potential Treatments
/EINPresswire.com/ -- Burnaby physiotherapy clinic offers helpful advice on how vestibular rehabilitation can address Benign Paroxysmal Positional Vertigo (BPPV)
BURNABY, BC--(Marketwired - October 19, 2016) - Absolute PhysioCare & Sports Rehab, a physiotherapy clinic in Burnaby, now offers an exercise-based therapy that can offer relief to vertigo sufferers. For more, go to: http://www.burnabyphysiocare.com/benign-paroxysmal-positional-vertigo-bppv/
It's quite possible that you've heard someone say that they're suffering from vertigo, but what does that actually mean?
Benign Paroxysmal Positional Vertigo, or BPPV, is a peripheral vestibular condition that causes mild to intense dizziness, influenced by specific changes in head position. It is most prevalent in people between the ages of 50-70, although it can occur at any time of life.
In individuals below the age of 50, BPPV is often the result of head trauma or whiplash injuries, such as those sustained during a motor vehicle accident.
It is estimated that at least 9% of the elderly population receiving treatment for balance related issues have undiagnosed BPPV. These individuals have high incidence of falls and impairments in daily living.
Like most afflictions, the symptoms can vary from case to case, but common signs include:
Dizziness
Vertigo (sensation of spinning or moving of surrounding)
Light headedness
Loss of balance
Blurring of vision and nystagmus, which is associated with vertigo
Nausea
Vomiting
Episodes are transient, often lasting for less than a minute. They are usually brought on by changing head positions, which can be the result of nodding, turning in bed, reaching for objects, or even just bending over.
To alleviate suffering, a physiotherapist will use vestibular rehabilitation, an exercise-based therapy which aims to reduce dizziness, balance problems, and gaze instability.
Therapy is a must for people suffering from BPPV. Many sufferers who are not diagnosed end up adopting sedentary lifestyles to avoid exacerbating the symptoms. However, this results in secondary problems such as a decrease muscle strength, joint stiffness and decreased stamina.
If you or someone you know is experiencing symptoms of BPPV, it's important to get in touch with a medical professional. You can reach Absolute PhysioCare & Sports Rehab at 604-558-CARE (2273), or online.
About the Company
Absolute PhysioCare & Sports Rehab is a cutting-edge, multidisciplinary physiotherapy clinic located in Burnaby, close to Vancouver, BC. The company's focus is on providing its clients with the highest standard of care to help them achieve optimum wellness and quality of life. Apart from providing personalized therapy plans, the company also offers its clients physiotherapy, massage therapy, chiropractic care, orthotics, acupuncture, custom bracing, compression hosiery, vestibular rehabilitation, women's health, bike fitting, active rehabilitation services, and gymnasium facilities.
For more information, log on to http://www.burnabyphysiocare.com/