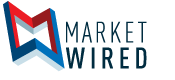 Vancouver Limo Offers Halloween Services
/EINPresswire.com/ -- Vancouver Limo Company has extended services in Vancouver and all Lower Mainland during Halloween
VANCOUVER, BC--(Marketwired - October 19, 2016) - Royal Limo, a luxury limousine service based out of Vancouver is extending its services during Halloween. The company has added more limousines and drivers to its business especially for this particular day. In addition, the company is offering extension of its services to all the adjacent boroughs of Vancouver. With a newer fleet of sedans and luxury limousines, Royal Limo Vancouver can now take many clients not only to their shopping destinations but also to their holiday parties and events promptly. More about Royal Limo can be found at http://www.royallimo.ca/.
Halloween is just round the corner; this is the time of the year when both young and old have fun. Besides scarring people, Halloween is the time to visit haunted attractions, wear exotic costumes and go out partying. Royal Vancouver Limo has kept up with the times and now has all its chauffeurs wear an elegant uniform. Further, Royal Limo has vehicles that are fully furnished with a fully integrated sound system, leather seats, tinted windows that offer privacy and a snack bar with a beverage. The company enlists a network of operators who guide the chauffeurs around traffic congestion or other road delays. So irrespective of where the client wants to go, be it a hotel, an office or a shopping mall, Royal Limo ensures that the guests are never late.
Guests who use Royal Limo have several types of cars to choose from including the stretch limo, luxury sedan, the SUV limo, party limo bus and the Cadillac Escalade.
Royal Limo Vancouver now offers price matching anywhere in the vicinity of Vancouver the suburbs. There are many types of packages that take into account the distance and the number of passengers traveling. In addition, the company offers hourly rates and great discounts for weekends.
About the Company
Royal Limo has a fleet of luxury vehicles for clients to select from. Over the years, Royal Limo Vancouver has offered the most luxurious way to travel in and around Vancouver. All the vehicles are fully furnished with luxurious amenities for clients to enjoy while traveling. The company offers competitive rates and maintains excellent limos with efficient door to door service. Additional information on Royal limo is available at http://www.royallimo.ca or call 604 727 0950.