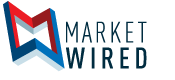 Vancouver Area Rug Cleaner Offers Care Tips for Wool Rugs
/EINPresswire.com/ -- Vancouver rug cleaner offers vacuuming tips for precious wool rugs
VANCOUVER, BC--(Marketwired - October 19, 2016) - Angelo Di Pomponio, founder of FabriClean, specializes in the care of area rugs and fine carpets in Vancouver. As a professional carpet cleaner, Angelo provides specialized cleaning services and advises clients on how to care for their property. Although most people don't realize it, vacuuming is key to prolonging the life of a wool rug.
"It's important to remove abrasive dust, dirt, and grit, which can gradually damage the fibres, leading to irreversible wear and damage," explains Angelo. "However, it's important to use the right method."
Although Angelo advises that there is no one vacuum that works better than others, it's important to avoid using a head with a power brush that can damage delicate fibres. Instead he advises using an attachment with non-moving parts, such as those you might use on upholstery or drapes, and gently let the vacuum suction the dirt away.
"One of the biggest mistakes people make with wood rugs is waiting too long between cleanings. A vacuuming treatment is like a dusting treatment for your rug, but they should still be professionally cleaned, every one to three years, depending on the traffic in your home."
Wool rugs can hide dirt very well, especially if the pile is deep. Waiting until dirt is visible generally means that the rug has already been damaged. A professional rug cleaner can provide a deep cleaning that won't damage your rug-and treatments that can help prolong its life.
"Professional rug cleaners have to examine area rugs, including the pile, materials and dyes used in order to determine the best solvents and cleaners for the job. Cleaning area rugs, especially those that are antique and expensive, is an art-one we've been perfecting since 1985."
About the Company
Angelo's FabriClean is a premier carpet and upholstery cleaning company in the Greater Vancouver and Lower Mainland area, offering carpet, area rug, upholstery, and mattress cleaning services. Angelo's is owned and operated by a close-knit family that pays special attention to customer satisfaction and excellent service. It is 100% Canadian, with over a quarter-century of experience in in-house cleaning and care. Their technicians are trained and certified, arriving fully equipped to perform the cleaning at the client's convenience. Angelo's FabriClean uses state-of-the-art equipment, as well as top-of-the-line cleaning products. For more information, log on to http://www.inhomecleaning.ca/ or call (604) 421-1855.