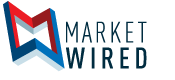 Vancouver Furnace Company Offers Trouble-Shooting Tips
/EINPresswire.com/ -- Vancouver furnace company explains the three most common furnace problems-and their causes
VANCOUVER, BC--(Marketwired - October 19, 2016) - The weather in Vancouver is distinctly cooler, and Pro Ace Heating & Air Conditioning Services Ltd. is already experiencing a higher volume of calls from homeowners who want to make sure their furnaces are in tip-top shape. As a team that commonly deals with furnace installation, maintenance, and trouble-shooting, the experts at Pro Ace have created a list of tips of the most common problems-and their cause/solution. For more, go to: http://acecare.ca/furnace-repair/
"We receive numerous calls about problems with furnaces and heaters every winter," says a company technician. "Naturally, some are simple while others are complex and potentially dangerous. However, we've noticed three distinct trends when it comes to furnace repair."
Cold air or lack of heat
Gas and electric furnaces heat the air, which is then circulated around your home through ducts. If your furnace turns on and you feel chilly or partially warmed air, there could be several problems.
"You could be looking at a dirty filter, which impedes proper airflow. Alternatively, the air ducts could be leaking, cracked or weathered seals may be sucking away precious hot air. Finally, it could be the airflow in your home. If you notice that some rooms are heated while others remain cold, you could actually have the wrong-sized system for your home."
Faulty on switch
This is a critical problem, especially if the weather is already cool. While a complete diagnostic may be necessary to pinpoint the problem, the most common reasons may be a faulty thermostat, a tripped or blown circuit, or a malfunctioning pilot light.
Frequently switching on and off
Furnaces operate efficiently by only heating your home when the temperature falls below the point set on your thermostat. If you notice the furnace goes off and on frequently, there could be a few reasons.
The thermostat may be malfunctioning-or positioned too close to a heating vent, which gives it a false reading. As the heat ebbs away, the system will flip on again. Alternatively, the house may be leaking hot air though faulty windows or gaping doors. In this case, a little insulation or weather stripping might help. The last possibility is more serious-the furnace could be overheating. Change the filter and check to make sure the air ducts aren't clogged. If the problem persists, call a furnace repair professional.
"Like any other electrical system, the best way to avoid common problems is to regularly maintain your unit," says the tech. Furnaces are machines and they break down. However, with regular maintenance, you can keep your system running smoothly and extend its life."
About the Company
Serving Vancouver for over 17 years with 75,000 happy clients, Pro Ace Heating & Air Conditioning Services Ltd. is made up of qualified professionals. Every technician possesses red seal, refrigerant mechanic, Class-A or Class-B gas fitting licenses. Pro Ace Heating & Air Conditioning Services Ltd. values customer satisfaction and is committed to making every customer a lifelong one. They offer free quotes and estimates with no obligation, and are prepared to beat any competitor's price. Inquire about our one-year, no-interest, no-payment financing on installations. For more information on the company, log on to http://acecare.ca or call 604-293-3770.
Pro Ace Heating & Air Conditioning Services Ltd.
Ali
604-454-7700
Company website: http://acecare.ca