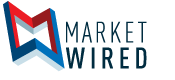 Alliance Pipeline completes Regina Bypass work, to restart tomorrow
CALGARY, AB--(Marketwired - October 19, 2016) - Alliance Pipeline today announced its on-schedule completion of pipe replacement work to accommodate the Regina Bypass Project. The natural gas transporter also said commercial service would not resume today as planned, due to a delay in unrelated maintenance activities at the Aux Sable Liquid Products fractionation facility in Illinois.
Alliance originally expected to re-commence commercial operations at 8 a.m. Mountain Daylight Time Wednesday, October 19, 2016. The company now expects to re-start the pipeline at 8 a.m. October 20, 2016.
"It is common for connected facilities to undertake their own maintenance activities during a planned outage like Alliance's," said Dan Sutherland, Vice President, Commercial Operations at Alliance. "It is unfortunate that this delay has prevented us from resuming service today as planned, but Aux Sable is making use of the time to do work that would mitigate the need for a future outage -- which, of course, is positive for our customers."
Further details are available at www.alliancepipeline.com/pipelineoutage. Alliance will provide updated information as it becomes available.
About the Alliance Pipeline system:
The Alliance Pipeline system consists of an approximately 3,848-kilometer (2,391-mile) integrated Canadian and U.S. natural gas transmission pipeline system, delivering rich natural gas from the Western Canadian Sedimentary Basin and the Williston Basin to the Chicago market hub. The United States portion of the system consists of approximately 1,557 kilometers (967 miles) of infrastructure including the 128-kilometer (80-mile) Tioga Lateral in North Dakota. The Alliance system delivers, on average, about 45.3 million standard cubic metres (or 1.6 billion standard cubic feet) of natural gas per day. More information about the company is available at www.alliancepipeline.com.
Alliance Pipeline Limited Partnership ("Alliance Canada") owns the Canadian portion of the Alliance Pipeline system. Alliance Pipeline L.P. ("Alliance U.S.A.") owns the U.S. portion of the Alliance Pipeline system. Both Alliance Canada and Alliance U.S.A. are owned 50 percent each by affiliates of Enbridge Income Fund Holdings Inc. (TSX: ENF) and Veresen Inc. (TSX: VSN).