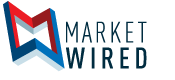 Leaders Gather at Milken Institute California Summit on October 25
/EINPresswire.com/ -- LOS ANGELES, CA--(Marketwired - October 19, 2016) - Despite recent progress in addressing California's budget imbalances, persistent challenges in the areas of human capital, infrastructure, water and taxes threaten to impede the state's future economic growth and shared prosperity. To help establish a roadmap to meet these challenges, the Milken Institute's California Summit will convene leaders from business, government, philanthropy and academia for a day of discussion and problem-solving. This invitation-only event will take place on Tuesday, October 25 at the Millennium Biltmore Hotel in downtown Los Angeles.
Each year since 1999, the Institute has gathered California's most influential leaders to solve the state's most crucial challenges. Designed to help forge partnerships that can lay the groundwork for meaningful policy and business changes, panel topics at this year's Summit include: addressing California's housing shortfall, the cost of a living wage for working Californians, and building a renewable California.
Speakers include:
Maria Contreras-Sweet, U.S. Small Business Administrator
Gray Davis, Former Governor of California
Kevin de León, President Pro Tempore, California State Senate
Ze Frank, President, BuzzFeed Entertainment Group
Robert Hertzberg, California State Senator
Fred Hochberg, Chairman and President, Export-Import Bank of the U.S.
Michael Milken, Chairman, Milken Institute
Scott Minerd, Managing Partner, Chairman of Investments and Global Chief Investment Officer, Guggenheim Partners
Mark Ridley-Thomas, Los Angeles Board of Supervisors
Ashley Swearengin, Mayor of Fresno
Gene Sykes, CEO, LA 2024
Mimi Walters, U.S. Representative, 45th District, California
Jeff Wong, Global Chief Innovation Officer, EY
Betty Yee, Controller, State of California
View the full list of speakers and agenda details.
The Summit is hosted by the Institute's California Center, which produces independent research and maximizes the impact of its findings by convening influential stakeholders from the worlds of business, finance, policy and philanthropy. The over-arching goal: ensuring the state's economy remains vibrant and continues to be a nexus of business and innovation.
Note to media: credentialed members of the press wishing to cover the Milken Institute California Summit may request an invitation through this registration link.
About the Milken Institute
The Milken Institute is a nonprofit, nonpartisan think tank determined to increase global prosperity by advancing collaborative solutions that widen access to capital, create jobs and improve health. It does this through independent, data-driven research, action-oriented meetings and meaningful policy initiatives.
milkeninstitute.org
@milkeninstitute