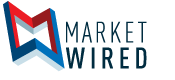 New Opportunity for Applications for Fisheries Habitat Conservation Projects Now Open
/EINPresswire.com/ -- 6th Round of Recreational Fisheries Conservation Partnerships Program now accepting applications for critical habitat restoration projects
OTTAWA, ONTARIO--(Marketwired - Oct 19, 2016) - The Government of Canada is partnering with Indigenous groups, fishing groups and conservation organizations, to rehabilitate critical fisheries habitat across Canada.
The Honourable Dominic LeBlanc, Minister of Fisheries, Oceans and the Canadian Coast Guard, today announced that approximately $18 million is available through this latest round of funding under the Recreational Fisheries Conservation Partnerships Program (RFCPP).
"The Recreational Fisheries Conservation Partnerships Program brings Canadians together to help conserve and protect the future of recreational fishing," said Minister LeBlanc. "With this sixth round now open, I encourage all groups with the shared goal of habitat restoration and conservation to work together, and to submit their project proposals to access this funding."
The program, which funds community-based activities that directly restore recreational fisheries habitat across Canada, is accepting applications for funding from October 17, 2016 to December 9, 2016.
Quick Facts
To date, the RFCPP has funded more than 440 projects, with contributions worth almost $24 million.
The RFCPP is a six-year, $53 million contribution program that funds recreational fisheries habitat restoration projects.
The RFCPP will fund a range of requests (e.g., $20,000 to $100,000 per fiscal year) with an upper limit of $250,000 per proposal.
Associated Links
Internet: http://www.dfo-mpo.gc.ca
Follow us on Twitter! www.Twitter.com/DFO_MPO