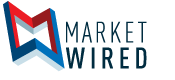 USDA Forest Service Seeks Office Space in Montpelier, Idaho
/EINPresswire.com/ -- MONTPELIER, ID--(Marketwired - October 19, 2016) - The United States government and U.S. Department of Agriculture (USDA) Forest Service are seeking to lease approximately 6,225 rentable square feet of office space in Montpelier, Idaho, yielding between 3618 and 3730 square feet of ANSI/BOMA office space.
This space also must include a minimum of 27 parking spaces for visitors and employees. The total estimated site requirement is 0.85 acre.
The site must be located within the following delineated area: Fronting on State Highway 89 (north/south), or State Highway 30 (east/west), north to Joes Gap Rd, south to Ping Pong Rd, east to Old 1st Street, and west to Bern Rd.
Additional special requirements are needed and will be addressed during the on-site survey and in the subsequent request for lease proposals. Interested contractors also must be able to provide all services, supplies, utilities, and required tenant alterations.
The USDA wants to lease the space for five years, and the space must be available for occupancy by no later than March 26, 2017.
Contractors with suitable space and available parking must submit information to:
Tom Underwood
USDA Forest Service
324 25th Street
Ogden, UT 84401
(801) 625-5652
To receive the contract, contractors must be registered with the System for Award Management (SAM) database, and have as part of the Registration all current Representations and Certifications.
US Federal Contractor Registration, the world's largest third-party government registration firm, completes this required Registration on behalf of its clients. It also makes available information about opportunities like this, as well as training on how to locate, research, and respond to opportunities.
For more information, to get started with a SAM registration, or to learn more about how US Federal Contractor Registration can help your business succeed, call 877-252-2700, ext. 1.
US Federal Contractor Registration
William Henderson
Marketing Manager
877-252-2700, ext. 750