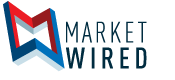 Dream Office REIT October 2016 Monthly Distribution
/EINPresswire.com/ -- TORONTO, ONTARIO--(Marketwired - Oct 19, 2016) - DREAM OFFICE REIT (TSX:D.UN) today announced its October 2016 monthly distribution of 12.500 cents per REIT Unit, Series A ($1.50 annualized). The October distribution will be payable on November 15, 2016 to unitholders of record as at October 31, 2016.
Dream Office REIT is an unincorporated, open-ended real estate investment trust. Dream Office REIT is focused on owning, acquiring, leasing and managing well-located, high-quality central business district and suburban office properties. Its portfolio currently comprises approximately 20.9 million square feet of gross leasable area in major urban centres across Canada. Dream Office REIT's portfolio is well diversified by geographic location and tenant mix. For more information, please visit www.dreamofficereit.ca.