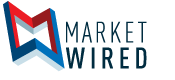 Sula Joins Marca Honduras
Honduras
Click here for high-resolution version
Sula
Click here for high-resolution version
From right to left: Emilio Silvestri, Director of the Honduran Institute; Leopoldo Duran, President of FENAGH; Luis Mata, Minister of Investment in Honduras; Arnaldo Castillo, Minister of Economic Development in Honduras; Elena Kafie, daughter of Schucry Kafie, Founder of Lacthosa; Hilda Hernández, Minister of Strategy & Communications in Honduras; Juan Carlos Sikaffy, Representative of the National Investment Council in Honduras; Miriam Rodríguez, Cattle Rancher; Luis Donaire, Cattle Rancher: Luis Larach, President of COHEP.
Click here for high-resolution version
/EINPresswire.com/ -- TEGUCIGALPA, HONDURAS--(Marketwired - October 19, 2016) - Sula, a division of Lacthosa, has joined Marca País to be part of the Honduran government strategy that seeks to promote international investments, national exports, tourism and overall Honduran pride at an international level.
Sula, which is renowned for being a 100% honduran brand with more than 56 years of operation, will begin to incorporate the Marca País logo in the packaging for it's orange juice and milk products. This logo is representative of the values, the culture and traditions of the Honduran people.
One of Sula's main tenets is to develop products that represent its country of origin both in the national and international market. For Hondurans abroad, Sula symbolizes nostalgia for their roots and their traditions; thus, it is why they identify themselves with Sula's products and, in particular, it's dairy products. In the interational market, Sula provides proof that quality products are developed in a small Central American country and they compete at a global level.
For more than five decades, Sula has been present in the dining tables providing health and nutrition for Honduran families. This largely due to the joint efforts of both the cattle ranchers and citrus growers of Honduras. Both sectors are the basis for Sula to produce, market and distribute their milk and juice products to every corner of the country.
Hilda Hernández, the Consultant Minister of Strategy and Communications for the Honduran government, commended the importance of Lacthosa's initiative as well as the over 70 other private companies that joined in the efforts to promote investment, exports, tourism, and many other activities at both a national and international by joining Marca País. In her statement, she said that, "Lacthosa has included the Marca Honduras logo in it's packaging with the objective to both promote national pride in their consumers as well to highlight the benefits that the country has in order to generate a better image and promote confidence in both investors and tourists."
We are Honduran Hands
Elena Kafie, Marketing and Sales Director for Lacthosa and daughter of the founder Schucry Kafie; expressed the following, "Sula represents national pride, it represents the field work of our Honduran people. We feel very proud to be part of Marca País. It is our desire that the world knows that Honduras has quality products that go from our fields to the dining tables of more than 8 million Hondurans as well as millions of others in more than five countries. As a company, we want to make our country proud at an international level."
Sula belongs to Lacthosa, a company that has operated in Honduras for more than half a century generating work for more than 3,000 Hondurans and their families.
Meanwhile, Miriam Rodríguez, a dairy producer member of La Patagonia -- A Center for Milk Collection in the southern region of Honduras -- was very satisfied with the campaign. "For years, my family has worked in this sector and little by little we have been growing. We thank Sula for investing in us and I invite all Hondurans to drink milk coming from 100% Honduran cows." Mrs. Miriam represents just one of more than 6,000 dairy producers benefited by Sula in both the livestock and citrus growing sectors.
About Lacthosa
Lacthosa is a leader across Central America in both production and distribution of dairy products, juices and refreshing beverages. It generates more than 3,000 direct jobs and over 50,000 indirect jobs; thus benefiting a large sector of the Honduran population. Know more at: www.lacthosa.com
Acerca de Marca Honduras
Marca País is a private-public partnership between the Honduran Government and the National Council for Investment (CNI). Its objective is to support President Juan Orlando Hernández's strategy to develop and grow Honduras via the promotion of tourism, investment, as well as the intangible values that promote the image of the nation as something to be proud of. For more information, visit: www.hondurasmarcapais.com
Image Available: http://www.marketwire.com/library/MwGo/2016/10/19/11G118613/Images/Honduras-0d8f7af534dd886d8b2ff9abe40ab283.jpg
Image Available: http://www.marketwire.com/library/MwGo/2016/10/19/11G118613/Images/sula-b84b136af559a9f381dcad351a8d3b1e.jpg
Image Available: http://www.marketwire.com/library/MwGo/2016/10/19/11G118613/Images/sula-se-une-a-marca-honduras-para-promover-las-bon-db29f72f8bf3a88e88bd0e03e0f79265.jpg
Embedded Video Available: https://youtu.be/BA0SZ71X4-s?list=PLRNVDJbGgPVc7NKuzSt2b_AJJp-bREORs