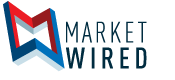 TSIA to Release TSIA Outcome Chains Software to Entire Membership Base
/EINPresswire.com/ -- Consumption of TSIA Resources Has Increased by 450% Through New SaaS Solution Designed to Help Members Improve Their Service Business Outcomes
LAS VEGAS, NV--(Marketwired - October 19, 2016) - The Technology Services Industry Association (TSIA), the leading association for today's technology and services organizations, announced that beginning October 25, 2016, all TSIA members will have access to TSIA outcome chains, an innovative SaaS solution that will enable them to leverage TSIA research, data, and business frameworks to achieve specific business outcomes. The announcement was made today at the Technology Services World (TSW) Las Vegas 2016 conference taking place this week at the ARIA Resort & Casino in Las Vegas.
This spring, TSIA announced its partnership with Outcome Chains, Inc., the developer of this new solution, and has since collaborated to provide members with an intuitive step-by-step approach to achieving their service business outcomes leveraging TSIA research, frameworks, benchmark data, and other member resources.
Outcome Chains, Inc. recently released version 2.2 of their software, which offers a brand new redesign that includes features intended to improve the overall user experience. TSIA members will directly benefit from these new features, which include:
Updated Outcome Chain and Link Space User Interface: Provides users with an enhanced Outcome Chains viewing experience. The content inside a link space is rendered in a modern webpage view.
OC Summary Tab: Provides easy access to the Outcome Chain description and Outcome Chain video for the viewer.
Share Link Space: Provides users with the ability to quickly share and forward link spaces via a URL. Recipients will not be required to register with Outcome Chains to view the Link Space.
Tags: Tags and tag descriptions have replaced the former connection sets and link color/legend features. Builder and Player license types have the option to create tags, assign tags to links, and draw connections between the tags. Viewers can explore and view multiple tags at once.
Data Migration: Existing connections and link color legends from v2.1 are converted to v2.2 as tags inside the outcome chains.
This update also includes additional features including collapsed link rows, Link Space setting, data migration, as well as new features for Team Admins, such as team group URLs and domain-based registration.
TSIA outcome chains, which will be included as a part of all current TSIA memberships at no additional cost, will allow members to clearly identify their desired objectives, the challenges preventing them from reaching their goals, and view a clear plan of action for achieving them as quickly and easily as possible. The application provides members with access to key TSIA resources, such as research, benchmark data, dashboard tools, and more, that have been carefully matched to each step along the journey to achieving a specific outcome. This powerful new resource has the potential to improve the decision making of every manager in TSIA member organizations by putting best practices at their fingerprints.
The list of currently available TSIA outcome chains designed to solve specific business challenges within each service discipline are as follows:
Customer Success: Improve Customer Insights with Social, Reduce Churn
Education Services: Drive Adoption via Certification, Education Services Pricing Strategy, Rapid Content Development, Subscription Offers
Expand Selling: Customer Engagement Models for Expand Selling, Expand Selling Lead Generation, Sell Outcome Engineering
Field Services: Adoption Through Field Services, Advanced Exchange & RMA Best Practices, Differentiated Field Services Offers, Improve Transactional CSAT, Preventing Truck Rolls, Reduce On-Site Incident Cost, Reduce Spare Parts Logistics Cost, Retain Field Service Talent
Managed Services: Build the Managed XaaS Offer, Drive Financial KPIs for Managed Services, Improve Managed Services Delivery Efficiency, Managed Services Delivery Practices, Managed Services Offers, Managed Services Sales Practices
Professional Services: Grow Professional Services Revenues, Optimize Professional Services Billable Utilization, Optimize Professional Services for XaaS, Professional Services Margin Improvement Through Project Management, Professional Services Margin Improvement Through Resource Management, Professional Services Price Optimization
Service Revenue Generation: Analytics to Increase Renewal Rates, Free-to-Fee Support and Adoption Services, Optimize Renewal Process On-Premise
Support Services: Align Support Personnel and Processes to Deliver Outcome-Based Support, Increase Annual Support CSAT, Optimize Knowledge Sharing for Support Services, Reduce Cost Per Incident Using Self-Service, Shift Volume from Assisted to Unassisted
TSIA also released its Q4 and roadmap of new outcome chains that will be published within the next six months, which includes 27 new chains to be released by December 31 of this year, and another 11 to be released by March 31, 2017. The full list of upcoming TSIA outcome chains can be viewed at this link: http://hubs.ly/H04KZf30
"At TSIA, we have the largest vault of resources designed to help technology service organizations overcome their top business challenges, from uncovering new revenue opportunities, reducing service costs, and improving their customer experience, just to name a few," said J.B. Wood, president and CEO of TSIA. "Delivering our content and data insight as outcome chains is a game-changer for our members. It places all of the resources they need in the context of a particular business outcome they are trying to achieve. Importantly, it also provides a unique collaboration environment that helps teams work together more effectively."
TSIA executive director Thomas Lah added, "Since the introduction of TSIA outcome chains to a subset of our membership this spring, it's delivered a 450% increase in the consumption of TSIA content, and we expect this number to increase now that all members will be granted access. We're proud to provide our members with an easier way to consume our content and apply exactly what they need to build better maps to achieving the outcomes they want."
To learn more about TSIA membership, member resources, and how TSIA helps technology services businesses improve their operations, visit: https://www.tsia.com/membership/about.html
More information about Outcome Chains and Outcome Chains, Inc. can be found at http://www.outcomechains.com
About TSIA
The Technology Services Industry Association (TSIA) is the world's leading organization dedicated to advancing the business of technology and services. Technology services organizations large and small look to TSIA for world-class business frameworks, best practices based on real-world results, detailed performance benchmarking, exceptional peer networking opportunities, and high-profile certification and awards programs. TSIA corporate members represent the world's top technology companies as well as scores of innovative small and mid-size businesses in four major markets: enterprise IT and telecom, consumer technology, healthcare and healthcare IT, and industrial equipment and technology. TSIA's editorial blog, Inside Technology Services, is widely recognized by technology service professionals for providing thought leadership and insights into industry trends and best practices. Visit us at www.tsia.com, follow us on Twitter @TSIACommunity, or connect with us on LinkedIn and Google+.