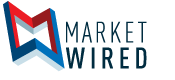 The 150th Anniversary of Confederation in 2017: Nunavut will be celebrating!
/EINPresswire.com/ -- The territory's cultural heritage will be showcased
IQALUIT, NUNAVUT--(Marketwired - Oct 19, 2016) - Department of Canadian Heritage
The Honourable Mélanie Joly, Minister of Canadian Heritage, today announced funding for three projects in Nunavut through the Canada 150 Fund.
The Nunatta Sunakkutaangit Museum will receive $288,000 for its pan-Canadian signature project, "Voices of Nunavut", a multilingual exhibit that consists of a 25-channel video installation representing the 25 communities of Nunavut. The exhibit will go on tour to help those living in Nunavut and in southern regions of the country to better understand each other. Young people from each community will build collages using different types of media, creating an audio-visual representation of what makes each Nunavut community unique, and showing what the territory looks like in 2017.
The Nunavut Arts and Crafts Association will be receiving $350,000 for its community project "Nunavummiuts celebrate Canada's 150th birthday", which will help close to a dozen Nunavut communities in arranging celebrations for Canada's 150th birthday. The Association will be working with each of the territory's communities to organize an event that celebrates Nunavut's history and culture, and honours Inuit art and traditions.
Finally, the Iqaluit Action Lab will be receiving $100,000 to organize activities that will kick off celebrations for Canada's 150th birthday.
Minister Joly took the opportunity to remind everyone that the period of celebration for Canada's 150th will begin on December 31, 2016, with celebrations all across the country. Nineteen urban centres, including Iqaluit, will be ushering in 2017 in grand style. Thousands of Canadians will have a chance to gather together in their community to take part in memorable festivities!
Quotes
"Our culture is as multi-faceted as our country and the people who inhabit it-from Indigenous peoples to all those who have come here from across the world. These great activities will increase our understanding of what it means to live in the territory as well as being a Nunavummiut in the 21st century. These projects will leave a lasting legacy for the next generation to come. Let's celebrate the rich cultural heritage of Canada's Indigenous Peoples and the significant contributions they have made to our country."
- L'honorable Mélanie Joly, ministre du Patrimoine canadien
"The Nunatta Sunakkutaangit Museum is extremely honoured to have been selected as a Signature Project in celebration of the 150th anniversary of Canada. Our project Voices from Nunavut will deepen understanding of Nunavut and broaden everyone's concept of what it means to be Canadian in 2017. We also believe this will leave a lasting legacy for youth and community members to learn about their territory."
- Gyu Oh, Manager/Curator, Nunatta Sunakkutaangit Museum
"The Nunavut Arts and Crafts Association is thrilled to be a recipient of the Canada 150 Fund! This funding from Canadian Heritage will enable us to celebrate Canada's 150th anniversary in communities across Nunavut - enriching our territory through arts and culture!"
- Rowena House, Executive Director, Association des artistes et des artisans du Nunavut
"With the support of Canadian Heritage, the Iqaluit Action Lab is thrilled to be working with local partners including Alianait, the Road To Nowhere Pyrotechnics Society, the City of Iqaluit and others to create an unforgettable New Year's Eve celebration to kick off nation-wide Canada 150 events."
- Robyn Campbell, Director, Iqaluit Action Lab
Quick Facts
The Nunatta Sunakkutaangit Museum is a non-profit organization dedicated to showcasing Inuit history, culture and art.
The Nunavut Arts and Crafts Association promotes the development and growth of Nunavut's arts and crafts sector.
Iqaluit Action Lab is a new organization mandated to stimulate community development in Iqaluit through community activities and local leadership.
The Government of Canada's vision for the 150th anniversary of Confederation includes four major themes: diversity and inclusion, reconciliation with Indigenous peoples, the environment and young people.
The Canada 150 Fund was created in April 2015 and has a budget of $210 million.
The countdown has begun-there are less than 100 days left until the official start of celebrations for the 150th anniversary of Confederation.
We invite all Canadians to take part in countdown activities in person and on social media with the hashtag #Canada150.
Associated Links
Nunavut Arts and Crafts Association
A version in Inuktitut is available at the following address: http://media3.marketwire.com/docs/CM161210%20_Inuktitut.pdf
Stay Connected
Pierre-Olivier Herbert
Press Secretary
Office of the Minister of Canadian Heritage
819-997-7788
Media Relations
Canadian Heritage
819-994-9101
1-866-569-6155
pch.media-media.pch@canada.ca