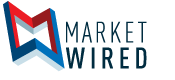 Sunset Cove Mining - Corporate Update: Appointment of Interim CEO and President
/EINPresswire.com/ -- MONTREAL, QUEBEC--(Marketwired - Oct 19, 2016) - The board of directors of Sunset Cove Mining Inc. (the "Company") (TSX VENTURE:SSM) has appointed Martin Kepman as Interim CEO and President.
Mr. Kepman is currently a director of the Company and the chief financial officer of Martin Kepman and Associates Inc., a management consulting firm founded in 1982. He has been a financial and business consultant in a variety of industries including mining and has acted as a temporary consulting financial advisor to various private companies.
Sunset Cove's mission is to acquire and advance high potential mining prospects located in North America with the intent of supplying value added materials to the lithium ion battery and other alternative energy industries. For more information visit the website at www.sunsetcovemining.com.
Forward-Looking Statement: Some statements in this news release contain forward-looking information that involves inherent risk and uncertainty affecting the business of Sunset Cove Mining. Actual results may differ materially from those currently anticipated in such statements. Neither the TSX Venture Exchange nor its Regulation Services Provider (as that term is defined in the policies of the TSX Venture Exchange) accepts responsibility for the adequacy or accuracy of this release.
Sunset Cove Mining Inc.
Martin Kepman
Director and interim CEO
1-514-802-1814
martin@kepman.com