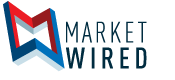 NAV CANADA reports September traffic figures
September 2016 Traffic Figures
Click here for high-resolution version
/EINPresswire.com/ -- OTTAWA, ON--(Marketwired - October 19, 2016) - NAV CANADA announced today its traffic figures for the month of September 2016 as measured in weighted charging units for enroute, terminal and oceanic air navigation services, in comparison to the prior fiscal year.
Air traffic in September 2016 increased by an average of 5.8 per cent compared to the same month in 2015. September represents the first month of NAV CANADA's fiscal year which runs from September 1 to August 31.
Weighted charging units represent a traffic measure that reflects the number of flights, aircraft size and distance flown in Canadian airspace.
The information contained in this news release is also available in graph form.
NAV CANADA is the country's private sector civil air navigation services provider. With operations from coast to coast to coast, NAV CANADA provides air traffic control, flight information, weather briefings, aeronautical information services, airport advisory services and electronic aids to navigation.
Image Available: http://www.marketwire.com/library/MwGo/2016/10/19/11G118638/Images/2016_WCU-Sept-E-517934caa61ca3a19db2c6359bf67199.jpg

For further information, please contact:

Michelle Bishop
Director, Government and Public Affairs
(613) 563-7520

Ron Singer
National Manager, Media Relations
(613) 563-7303

Media Information Line: 1-888-562-8226