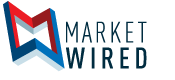 Greenhealth Exchange Adds New Owner, Marshfield Clinic Health System Latest to Sign on to Purchasing Cooperative
/EINPresswire.com/ -- New owner joins the growing cooperative to build a unique marketplace that will feature a broad range of green products used in health care settings
RESTON, VA--(Marketwired - October 19, 2016) - Greenhealth Exchange (GX) -- a purchasing cooperative that makes it easy to source products and services used in health care settings that are good for people, the planet and the bottom line -- announced today that Marshfield Clinic Health System (MCHS) has become the newest owner to join the organization.
MCHS, who recently celebrated its 100-year anniversary mark, is a mission-driven organization whose top priority is to improve the health of the community. They have been providing compassionate, innovative care to generations, enriching lives of the patients.
"For the past century, Marshfield Clinic has emphasized providing world-class health care, educating the next generation of providers and conducting research that leads to better health outcomes for patients," said MCHS Chief Financial Officer Gordon Edwards. "Sustainability is a core component of quality patient care because it directly impacts the health of our patients, employees and communities we serve."
"With its mission to enhance community health, Marshfield Clinic Health System is a natural fit for Greenhealth Exchange," said John Strong, President of GX. "This new partnership further strengthens our efforts to ensure hospitals have greater access to high-quality green products at competitive prices and transparency into the attributes that make them green."
Health care organizations in the US purchase more than $300 billion of goods and services each year, accounting for 17 percent of the marketplace. Strong shared that this buying clout puts hospitals and health systems in a strong position to accelerate the adoption of products that are safer and healthier and spark innovation in the supply chain.
MCHS joins the nation's top leaders in health care sustainability who launched GX earlier this year. Founders include four health systems -- Dartmouth-Hitchcock, Dignity Health, Gundersen Health System, and Partners HealthCare -- along with longtime sustainability advocates Health Care Without Harm and Practice Greenhealth. Since the launch, GX has continued its focus on developing a network of suppliers.
With the addition of The MCHS, the purchasing cooperative is now backed by a combined total of 60 hospitals that together represent $25B in annual revenues and almost $5B in purchasing power.
"With the support of our owners and our product manufacturers and suppliers, GX is on track to launch its online catalog at the end of the year," said Strong.
Through detailed product specifications and supplier performance requirements, the unique marketplace will offer members access to the following:
High-quality green products brought together in one catalog at competitive prices.
Apples-to-apples comparisons on key product features including price and sustainability score plus health, environmental and community benefits.
Tracking and reporting the benefits associated with every purchase.
Strong shared that additional major health systems are expected to join GX as owners before the catalog goes live. Learn more about GX and follow the latest updates by visiting the website: www.GreenhealthExchange.com
About Greenhealth Exchange
Greenhealth Exchange (GX) is a Public Benefits Corporation structured as a purchasing cooperative created by Practice Greenhealth, Health Care Without Harm, and leading health systems deeply committed to environmental sustainability in health care. GX makes it easy to source products and services used in health care settings that are good for people, the planet and the bottom line. We work with our members to spark innovation in the supply chain: getting to next generation products, smarter and faster. www.GreenhealthExchange.com
About Marshfield Clinic Health System
Marshfield Clinic Health System (MCHS) oversees Marshfield Clinic and other subsidiaries, including Security Health Plan of Wisconsin, Inc., MCIS, Inc., Marshfield Clinic Health System Foundation, Flambeau Hospital in Park Falls and Lakeview Medical Center in Rice Lake. Marshfield Clinic, with more than 50 locations in Wisconsin, serves patients through accessible, high quality health care, research and education; with more than 700 physician specialists in 86 specialties and subspecialties and more than 6,500 employees. MCHS is overseen by a Board of Directors with 13 independent members and 11 physicians who comprise the Marshfield Clinic Board.