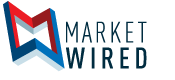 Oportun Completes its Seventh Asset-Backed Securitization in the Amount of Approximately $150 Million
/EINPresswire.com/ -- REDWOOD CITY, CA--(Marketwired - Oct 19, 2016) -  Oportun, a mission-driven financial services company that provides small dollar credit to Latinos and others with little or no credit history, today announced its seventh securitization, an issuance of approximately $150 million of two-year, asset-backed bonds secured by a pool of its installment loans.
The bonds, which received an investment-grade rating by Kroll Bond Rating Agency, were placed with a diversified mix of institutional investors in a private offering pursuant to Rule 144A under the Securities Act of 1933, as amended. Jefferies was the lead book-running manager. Goldman Sachs & Co. and Morgan Stanley were joint book-runners.
"We use advanced data analytics and technology to score people the credit bureaus consider 'unscorable' because of their limited credit history," said Oportun CEO Raul Vazquez. "Since our first loan in 2006, we've provided nearly $3 billion in affordable loans to more than 800,000 customers. Diversifying our own access to capital will help us reach even more people."
Oportun issued its first securitization in June 2013.
This press release does not constitute an offer to sell or the solicitation of an offer to buy nor shall there be any sale of these securities in any jurisdiction in which such offer, solicitation or sale would be unlawful prior to registration or qualification under the securities laws of such jurisdiction.
For more information about Oportun, please visit Oportun.com.
About Oportun
Oportun is a mission-driven financial services company that uses advanced data analytics and technology to provide responsible, affordable personal loans to Latinos and others with little or no credit history. The company's centralized data analytics system calculates each loan applicant's ability to repay, approves those loans the company believes can be paid back, and sets loan amounts and terms to fit individual budgets. Customer account information is also reported to credit bureaus to help customers establish credit history. Since its founding in 2005, Oportun has helped more than 800,000 customers by disbursing nearly $3 billion through more than 1.6 million small dollar loans. The company delivers customer service with bilingual staff across channels and operates more than 215 locations in Arizona, California, Illinois, Nevada, Texas, and Utah.