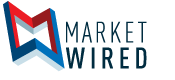 Advanced Clinical Hires Vice President, Biometrics
/EINPresswire.com/ -- DEERFIELD, IL--(Marketwired - October 19, 2016) - Advanced Clinical, a clinical development organization providing full-service CRO, FSP, quality and validation, and strategic talent acquisition services, today announced the addition of Stacey Arrambide, Vice President of Biometrics, to the organization.
Mr. Arrambide brings over 18 years of global statistical and data management experience across a broad range of therapeutic areas to Advanced Clinical and will be responsible for the strategic growth and operational delivery of the biometrics services for the organization. Prior to joining Advanced Clinical, Stacey was Senior Director, Statistics, at Chiltern where he was responsible for North American teams and developing and implementing the functional area's strategy. He has held numerous leadership positions of increasing responsibility within biometrics for other CROs and led statistics, statistical and clinical programming, and clinical data management departments and projects globally.
"Stacey's depth of experience and leadership skills in biostatistics and data management and will help strengthen Advanced Clinical's biometrics offering," said Julie Ross, President of Advanced Clinical. "His expertise within pharmaceutical and medical device clinical development adds tremendous value to both Advanced and our clients, and we are thrilled he has joined our organization to complement our leadership team."
Arrambide is a graduate from Sam Houston State University with both a Bachelor's degree in Mathematics and Master's degree in Statistics and has contributed to and published numerous articles.
About Advanced Clinical:
Advanced Clinical is an award-winning clinical development organization that provides global services including CRO, FSP, Quality & Validation, and Strategic Talent Acquisition services for pharmaceutical, biopharmaceutical, biotechnology, and medical device organizations. Our mission is to deliver a truly better clinical experience for our clients. To learn more, visit http://www.advancedclinical.com.