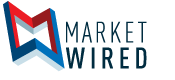 Even Introduces Over-Ear Headphones With Exclusive Even EarPrint Sound Personalization
/EINPresswire.com/ -- State-of-the-art headphones provide an unmatched combination of comfort and personalized sound, incorporating Even's patent-pending technology
Even H1 Headphones feature unique and modern styling with genuine walnut wood, plush vegan leather and the Even EarPrint that tunes sound to the way you hear
Click here for high-resolution version
The new Even H1 headphones are the only headphones that tune sound to the way you hear with the patent-pending Even EarPrint
Click here for high-resolution version
The new Even H1 headphones are the first headphones to tune sound to the way you uniquely hear
Click here for high-resolution version
SAN FRANCISCO, CA--(Marketwired - Oct 19, 2016) - Today, MeQ Inc., creator of Even (http://www.geteven.co/) and the patent-pending Even EarPrint, introduced Even H1 headphones featuring Even's proprietary EarPrint technology that tunes sound to the way you hear in each ear. The Even H1 headphones feature a state-of-the-art headphone design that provides superlative comfort and styling combined with unmatched sound personalization, in real time. Shipping immediately, the Even H1 headphones are priced at $179, offering outstanding quality and value. 
Even is ushering in a new era of personalized sound. Over the past decade, scientists have been uncovering more and more about the unique ways in which we each hear and interpret sounds. Just like our eyesight often varies from person to person, from eye to eye, our ears oftentimes each hear differently as well based on everything from physical shape to a wide range of brain functions. According to the Acoustical Society of American, even slight differences can make a big difference in sound vibrations and in what we ultimately hear. The Even EarPrint delivers a first-of-its-kind personalized experience to easily measure and then tune sound to each listener's unique hearing.
"This is our second product launch in the personal audio space in less than 120 days. We have a tremendous sense of urgency because we have created a capability, the Even EarPrint, that we know provides tremendous benefit to each and every listener," said Danny Aronson, cofounder and CEO of Even. "The new Even H1 headphones offers an outstandingly comfortable and immersive personalized listening experience along with great value."
The new Even H1 headphones feature:
Industry-leading Beryllium drivers to deliver personalized sound with uncompromising bass, warm mids, and crisp highs.
Unique and modern styling with genuine walnut-wood housing for each ear piece.
Premium and plush, animal-friendly faux leather that provides incredible comfort along with sweat-resistant ear pads and a fully-adjustable headband.
High-quality, detachable and tangle-resistant nylon cords highlighted by Even's distinctive black and white, left and right, styling (black cord goes on the right, white cord goes on the left).
A fully-integrated controller (connected to the detachable cords) with a mic for phone calls, volume up and down buttons (that work with both iOS and Android), centralized play/pause/skip button, and the "e" Even button, the gateway to personalized sound.
Even EarPrint technology, accessible from the "e" button on the controller, provides easy, one-button access to fully-personalized sound.

Double-tap the button and Sarah, Even's built-in virtual guide, talks you through the easy Even EarPrint process that takes about 90 seconds.
To understand the way you hear, the Even EarPrint measures your reactions (through a single tap) to a series of 8 different frequencies in each ear. 
Once your personal Even EarPrint is set, just tap the button once to turn your EarPrint on and off to compare the sound. Double-tap to reset your EarPrint anytime.

Rechargeable battery with over ten hours of listening time.
A sleek and modern zippered case and USB cable connector for charging the battery.
Even headphones, along with Even earphones, are available immediately and can be ordered directly from Even's web site at http://www.geteven.co. At Even's web site you can also take a test drive and create a demo version of your Even EarPrint right on the home page.
About Even
Even is reinventing how we listen to what we love through a breakthrough experience that tunes sound to the way you hear in each ear. The patent-pending Even EarPrint technology analyzes, adjusts and adapts sound in real time, in each ear, giving you a precisely tuned and uniquely immersive listening experience. Founded in 2014 by Danny Aronson and Ofer Raz, Even's mission is to create breakthrough personal audio products featuring Even EarPrint technology to make the experience of listening as beautiful, as personal, and as engaging as possible. Even headphones and earphones are both available now. To order or to demo the Even EarPrint and hear sound tuned to you, please visit www.geteven.co.
Image Available: http://www2.marketwire.com/mw/frame_mw?attachid=3069517
Embedded Video Available: http://www2.marketwire.com/mw/frame_mw?attachid=3069529
Image Available: http://www2.marketwire.com/mw/frame_mw?attachid=3069520
Image Available: http://www2.marketwire.com/mw/frame_mw?attachid=3069523