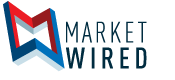 Influenster Partners With Bazaarvoice In The Content Acquisition Partner Program: Amplifying Product Reviews For Brands
/EINPresswire.com/ -- NEW YORK, NY--(Marketwired - October 19, 2016) - Influenster, the leading product discovery and reviews platform that hosts authentic reviews, announced its partnership with Bazaarvoice, the consumer-generated content solution provider creating one of the world's largest shopper networks. Of the 10 million+ unbiased reviews on Influenster, more than 30 percent of them have been generated over the past year. Through the Content Acquisition Partner Program, product reviews written by users through client campaigns via Influenster.com and the Influenster app are pushed to the Bazaarvoice network that syndicates the reviews with thousands of global brand and retail websites.
The collaboration between Influenster's proprietary reviews platform and Bazaarvoice's syndication platform allows marketers and brands to be able to generate and syndicate product reviews from consumers more efficiently. Clients of both Influenster and Bazaarvoice are now able to activate and manage content generated by users on Influenster and push the reviews to retailers through Bazaarvoice. Through this partnership, reviewers now have a greater impact on consumer opinion and brands benefit from the amplification of word-of-mouth.
"Having built Influenster as product discovery and reviews platform that hosts over 10 million reviews today, we're excited to take Influenster to the next level through this partnership with Bazaarvoice to provide retailers with the ultimate solution to generate and push their product reviews while forming deeper connections with their consumers," said Aydin Acar, CEO and co-founder of Influenster.
"Delivering more consumer-generated content in more places helps our clients enhance the shopping experience for consumers," said Aaron Bollinger, vice president of Partnerships at Bazaarvoice. "Through our partnership with Influenster, we can syndicate significantly more review content to the brand and retail sites in our network for shoppers to engage with."
About Influenster
Influenster is a product discovery platform and reviews site that enables consumers to find new products and get advice to make informed purchases. Members use Influenster to explore the latest products, gain fresh insight, pick up new tips, and share their opinions with others. We help our members compare products and guide them on how products can be integrated into their lives. We inspire a love for products and encourage discovery, conversations and reviews.

The Influenster community of 2 million+ members is still rapidly growing. These product mavens with a heavy social media presence use their influence to spread the word about the products they know. Ever since the launch of Influenster.com 3 years ago, over 10 million reviews have been created on more than 1.7 million products.

Headquartered in New York City, Influenster was founded by Elizabeth Scherle and Aydin Acar in 2010. For more information or to become an Influenster visit: www.influenster.com.
About Bazaarvoice
Bazaarvoice is creating the world's smartest network connecting more than one-half billion consumers monthly to thousands of retailers and brands. Our network enables Bazaarvoice's clients to engage consumers online, in-store and via mobile devices with industry leading solutions that include targeted advertising and authentic consumer-generated content, such as ratings and reviews, curated photos, social posts and videos. For more information, visit www.bazaarvoice.com.