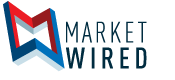 Global Equity International, Inc., Through Its Subsidiaries, On Track to Becoming a Very Solid and Viable Consulting Firm With a Bright Future
/EINPresswire.com/ -- DUBAI, UNITED ARAB EMIRATES--(Marketwired - Oct 19, 2016) - Global Equity International, Inc. (OTCQB: GEQU) and its fully-owned subsidiaries GEP Equity Holdings Limited and Global Equity Partners Plc. ("GEP" - www.gepartnersplc.com) a specialist consultancy firm with offices located in Dubai and London, would like to update the Market on the Company's current status and certain other events.
Our Company, through its fully owned subsidiaries, consults to all types of businesses, large and small, around the World. Our current mandates vary from:
General business consulting.


Corporate restructuring advice and implementation.


Acting as a liaison between the client and their appointed auditors, assisting with general compliance and related matters.


Assisting in the entire process of listing a client´s common shares on a Stock Exchange or an Over the Counter Bulletin Board by way of liaising with attorneys, accountants and other professionals involved in the process.


Introducing clients to potential capital funding sources, mainly located in Europe, the Middle East and South East Asia.


Placement of key management through our Human Resources department, Kingsman James.
Global Equity International Inc. trades on the NASDAQ OTCQB under the trading symbol GEQU. The Company has consistently reported to the SEC since the later part of 2012.
Progress report regarding certain current client engagements
Majestic Wealth: Our client received a term sheet for US$301,500,000 approximately a month ago from our JV partner CPM SARL and recently received another term sheet for 339,000,000 Euros from an institutional investment group to enable the Company to carry out the construction of its Paphos (Crypus) Hotel and Villa project. The later term sheet has been negotiated and accepted by our client and we expect due diligence to be carried out in the next 4 to 6 weeks. On the basis that our client passed due diligence carried out by one of the big four (KPMG, PWC, E&Y or Delloites), which we believe will be the case, we have been informed that the funding will effectively occur shortly after. We have a cash success commission agreed with Majestic that would equate to over US$11,000,000 to be shared with the Billbarter Group; we also have a contractually agreed equity success fee.


Quartal Financial Solutions AG: Our client is due to close an initial Private Placement Memorandum for circa US$1,750,000 on or before October 31, 2016. We have also sourced, through our JV partner, the Billbarter Group, a German based fund that is looking closely at the possibility of funding Quartal a further US$6,000,000 to US$8,000,000. The client's audits are on track to be completed in the near future hence allowing Global Equity to continue on with its contractual mandate with the client. We have contractually agreed a cash success fee for this funding once finalized. Web: http://www.quartalfs.com/


Granite Power: Through a reputable partner within our network in Dubai, we have gained some traction and interest from a Middle Eastern family office to potentially fund Granite´s capital requirements. This party is currently reviewing the due diligence that we have provided. Granite Power requires up to, but not limited to $35,000,000. We have contractually agreed a cash success fee for this funding once finalized. Web: www.granitepwr.com/


VT Hydrocarbons: Negotiations between our client and the vendor of the facility in Aqaba (Jordan) are still on going. We believe that the funding and closing of this circa $100 million deal is now slowly and finally drawing to a conclusion. We, Global Equity, have fulfilled our mandate by sourcing the required funding through one of our financial partners in Dubai. This is a multi-cultural and multi-jurisdictional project hence we have no choice but to patiently wait for the rest of the moving parts to click into place.


Primesite Developments: Our client is in the final stages of its audits hence we hope to be able to push forward on the next steps of our contractual mandate very soon. Web: www.primesite-developments.com/


Teralight FZ LLC: Management of this recently engaged client will be meeting with Global Equity´s management and various funding partners towards the end of this month of October (2016). We feel very bullish about this client as it is local to Dubai and has certain telecommunication contracts that are serious local brand names hence big players in the industry. Teralight FZ LLC is a subsidiary of Teralight Gateway Holdings Inc. Web: https://teralight.com/


Mepex: Our relationship with Mepex has been slow starting due to many factors out of our control. Mepex has expanded massively in 2016 and now feel that the time is right for our relationship to blossom. A meeting has been called with management of Global Equity and the Mepex board members in Bahrain in November (2016) in order to plan and effect a roll out of our relationship in 2017. Mepex will continue to source possible Hydrocarbon transactions on a global basis for us to examine with a view to a funding or public listing of that company. Web: www.mepexonline.com/financial-partners/
We are also working on other contractual mandates that we have not been able to disclose to the Public due to the fact that our clients have requested us not to do so for strategic reasons.
It is important to point out that we cannot talk about any client that is undergoing an IPO or a technical listing as it has been expressly forbidden by our legal counsel.
Kingsman James - Our Human Resources Division in Dubai
Towards the end of last year we set up a Human Resources division in Dubai. This division is headed up by Mr. James R. Payne. So far we have issued and been paid on three invoices amounting to 306,274 AED or approximately US$84,000. We have various other invoices to issue to our clients between now and the end of the year.
We believe that Kingsman James can generate a minimum of 1,000,000 AED or approximately US$273,000 in the year 2017 with very little overheads and will only grow exponentially from there on as this division has gained a lot of traction since inception.
Our first wave of recruitment into Kingsman James will start in January 2017 with two highly successful individuals, already working within the sector in Dubai joining the company.
New Joint Ventures
Recently, we signed two joint venture agreements, one being with the Billbarter Group (www.billbartergroup.com) and the other with CPM SARL (www.cpmsarl.com). These joint ventures will and are allowing our Company to source the appropriate funding for all asset backed deals and projects that we are currently working on.
Share Structure
To date our Issued and Outstanding Common Shares are 819,499,228. The current float totals 211,298,715 Common Shares. Management and employees own 71.75% of the total Issued and Oustanding Common Shares and are locked in long term. The Company has no Preferred shares in issue.
Management and employees have converted various hundreds of thousands of Dollars of accrued salaries into common restricted shares over the last few months, all conversions were done at an average of $0.02 per share.
The Company currently has no intention of affecting a reverse split of its Common Stock.
Our September 30, 2016 - 10-Q review
Our September 30, 2016 financials are currently under review by our appointed auditors and we expect to file our next 10-Q in a timely manner on or before November 15, 2016.
About Global Equity International Inc. and subsidiaries
Global Equity International Inc., through its wholly-owned subsidiaries GEP Equity Holdings Limited and Global Equity Partners Plc., advises worldwide business leaders with their most critical decisions and opportunities pertaining to growth, capital needs, structure and the development of a global presence. With offices in Dubai and London, Global Equity has developed significant relationships in the US, UK, Central Europe, the Middle East and South East Asia to assist clients in realizing their full value and potential by bringing them to external capital and resources that place an emphasis on collaborative thinking. Furthermore, because Global Equity has offices in key financial centres of the world, they are able to introduce their clients to a unique opportunity of listing their shares on any one of the many stock exchanges worldwide.
Safe Harbour Statement
This press release may include forward-looking statements within the meaning of the Private Securities Litigation Reform Act of 1995, including statements related to anticipated revenues, expenses, earnings, operating cash flows, the outlook for markets and the demand for products. Forward-looking statements are no guarantees of future performance and are inherently subject to uncertainties and other factors which could cause actual results to differ materially from the forward-looking statements. Such statements are based upon, among other things, assumptions made by, and information currently available to, management, including management's own knowledge and assessment of the Company's industry and competition. The Company refers interested persons to its most recent Annual Report on Form 10-K and its other SEC filings for a description of additional uncertainties and factors, which may affect forward-looking statements. The company assumes no duty to update its forward-looking statements.
Mr. Peter J. Smith
Director & CEO of Global Equity International Inc.
Tel. (UAE) + (971) 42 767 576
Email: peter@gepartnersplc.com

Mr. Enzo Taddei
Director & CFO of Global Equity International Inc.
Tel. (US) + 1 321 200 0142
Email: enzo@gepartnersplc.com

Mr. Patrick V. Dolan
Managing Director of Global Equity International Inc.
Tel. (UK) + (44) 7917 838 762
Email: patrick@gepartnersplc.com