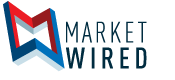 MEDIA ADVISORY: AMI-audio announces new and returning programs for fall
/EINPresswire.com/ -- TORONTO, ON--(Marketwired - October 19, 2016) - Accessible Media Inc. (AMI) announced today new additions to AMI-audio's schedule for fall 2016 including a selection of new and returning original and syndicated programs.
Kelly MacDonald is back at it again -- and this time, it's LIVE. Premiering October 31, AMI-audio's new live daily afternoon program Kelly and Company hits the airwaves from 3 p.m. to 5 p.m. ET. Kelly brings his special brand of opinion and wit to AMI-audio joined by co-host, media darling, Sharon Caddy. Keep your ears peeled for an afternoon filled with interviews and discussions about arts, entertainment, and the lifestyle issues that matter to you.
Before you tune in to Kelly and Company, make sure to grab your morning coffee a little earlier and kick-start your day with host Mike Ross as Live from Studio 5 returns in a new timeslot, 8 a.m. to 10 a.m. ET daily. Catch up on all the latest technology, information and news of the day with the Live from Studio 5 team.
John Melville, AMI's Vice President of Programming and Production is excited to offer even more live programming on AMI-audio to the blind and partially sighted community.
"AMI is encouraged by the response from our community to AMI-audio's new live show format and now, with the addition of new shows throughout the day and on the weekend, we can provide blind and partially sighted Canadians from coast to coast the opportunity to engage with more current, entertaining and informative topics."
New listener favorite Open Dialogue airs Sundays at 7 p.m. ET. Tune in as Jim Van Horne navigates a range of disability related topics and issues through the lens of advocacy, inclusion, and empowerment with a panel of experts and listener opinions.
AMI-audio is also pleased to announce the premiere of the syndicated program Tech Talk in its first ever North American debut. Produced by the RNIB's Connect Radio, Tech Talk is an accessible technology news program made for and by people who are blind and partially sighted. Managing Editor of Group Media at the RNIB, Ross Macfadyen, is energized by the global inclusion of the blind and partially sighted community in the world of technology.
"Sight loss is not exclusive to any one country and so the development of technology for the blind and partially sighted community generally should be shared the world over. I regard this partnership to be the beginning of a richly rewarding exchange of content between our two countries benefiting people living with vision loss worldwide." Make sure to listen to Tech Talk Fridays at 7 p.m.
The full AMI-audio schedule is available online. To find the AMI-audio channel with your cable provider please use our online channel guide.
About Accessible Media Inc.
Accessible Media Inc. (AMI) is a not-for-profit multimedia organization serving more than five million Canadians who are blind, partially sighted, deaf, hard of hearing, mobility or print restricted. Operating three broadcast services, AMI-tv and AMI-audio in English and AMI-télé in French, AMI's mission is to make accessible media for all Canadians. To learn more visit AMI.ca and AMItele.ca.