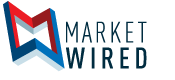 StorageVault Closes Acquisition of $22 Million Class A Storage Asset in Calgary, Alberta
/EINPresswire.com/ -- CALGARY, ALBERTA--(Marketwired - Oct 19, 2016) - STORAGEVAULT CANADA INC. ("StorageVault") (TSX VENTURE:SVI) is pleased to announce that, further to its July 4, 2016 news release, it has completed the $22,000,000 acquisition (the "Acquisition") of all of the self storage assets, property and business used in the operation of one Calgary, Alberta area self storage store owned by the vendor (the "Vendor"). The Acquisition is an arm's length transaction.
The purchase price for the Acquisition in the amount of $22,000,000, subject to adjustments, was paid by the issuance of 12,500,000 common shares of StorageVault ("Common Shares") at an aggregate deemed price of $10,000,000 with the remainder being financed with first mortgage financing. The Common Shares are subject to a hold period that expires on February 18, 2017. The Alberta assets will be StorageVault's sixth location in the Alberta market.
Access Lease and Access Agreements
In conjunction with the closing of the Acquisition, StorageVault, as landlord, and Access Self Storage Inc. ("Access"), a major shareholder of StorageVault, as tenant, executed a four year lease (the "Access Lease") in respect of the entire store.
In addition, in place of the share purchase options and financing by Access announced in the July 4 news release, Access entered into a share conveyance agreement (the "Share Conveyance Agreement") with the Vendor pursuant to which Access purchased 10,500,000 of the Common Shares issued to the Vendor pursuant to the Acquisition for an aggregate purchase price of $8,400,000. The remaining 2,000,000 Common Shares issued to the Vendor were sold to a third party with an option for the Vendor to repurchase these 2,000,000 Common Shares. In the event that the Vendor repurchases these Common Shares pursuant to the option, Access will also have a right of first negotiation from the Vendor with respect to these 2,000,000 Common Shares.
Exemption from MI 61-101 and TSXV Policy 5.9; and Early Warning
The execution of the Access Lease is considered to be a "related party transaction" as defined in Multilateral Instrument 61-101 - Protection of Minority Security Holders in Special Transactions ("MI 61-101") and TSX Venture Exchange ("TSXV") Policy 5.9. StorageVault is relying on exemptions from the formal valuation and minority approval requirements of MI 61-101 and TSXV Policy 5.9, in respect of this transaction, pursuant to Section 5.5(b) (Issuer Not Listed on Specified Markets) and Section 5.7(a) (Fair Market Value Not More Than 25% of Market Capitalization) of MI 61-101, respectively. No new insiders will be created, nor will any change of control occur, as a result of the Acquisition.
10,500,000 Common Shares representing an aggregate purchase price of $8,400,000 were purchased by Access pursuant to the Share Conveyance Agreement, representing 3.97% of the issued and outstanding Common Shares of StorageVault. Prior to the purchase pursuant to the Share Conveyance Agreement, Access owned or controlled 63,087,571 Common Shares, representing 25.02% of the issued and outstanding Common Shares of StorageVault. Access now owns or controls 73,587,571 Common Shares or approximately 27.81% of the total issued and outstanding Common Shares of StorageVault. Access may increase or decrease its investment in StorageVault depending on market conditions or any other relevant factors. The head office address for both StorageVault and Access is 100 Canadian Road, Toronto, Ontario M1R 4Z5.
About StorageVault Canada Inc.
StorageVault owns and operates storage locations in the provinces of British Columbia, Alberta, Saskatchewan, Manitoba, Ontario, Quebec, and Nova Scotia.
For further information, or to obtain a copy of the Early Warning Report of Access, contact Mr. Steven Scott or Mr. Iqbal Khan.
Neither the TSX Venture Exchange nor its Regulation Services Provider (as that term is defined in the policies of the TSX Venture Exchange) accepts responsibility for the adequacy or accuracy of this release.