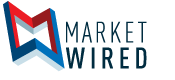 Infor Announces Diamond Sponsorship of HR Tech World Congress
/EINPresswire.com/ -- Customer Presentation from Foot Locker to Demonstrate Infor Talent Science
NEW YORK, NY--(Marketwired - October 19, 2016) - Infor, a leading provider of beautiful business applications specialized by industry and built for the cloud, today announced that Infor is proud to be Diamond Sponsor once again at HR Tech World Congress, 25-26 Oct, 2016, to be held at the Palais des Congres, Paris.
Infor will be based out of Booth 214. Amy Ihlen, Senior Director of Product Management for Infor Human Capital Management (HCM) will present a breakout session focusing on solutions that optimize today's workforce for immediate return on investment (ROI).
Infor customers will also present their case studies, including Alexis Trigo, Director of Store Capability at sportswear and footwear retailer Foot Locker. He will demonstrate how Foot Locker has used Infor Talent Science predictive analytics technology to improve the hiring and turnover of more than 1.5 million job applicants. The presentation will take place on Wednesday 26th October, 12:00 PM on the iRecruite stage.
"We are proud to once again demonstrate our keen commitment to addressing HR challenges around the world by sponsoring the HR Tech World Congress," said Amy Ihlen. "As Infor continues to disrupt the HR function in many industries such as retail and logistics, we are enabling leading companies to build agile, strategic HR systems that drive digital transformation and improve the service they offer their customers. Our case study from sportswear innovator Foot Locker will showcase the latest technology in action and our role as partner in developing HCM excellence."
HR Tech World is recognized globally as the leading event on the future of work. The growing community that surrounds the event influences over 40 million employees globally. No other community has such a powerful impact on shaping the future of work through technology.
For more information please visit http://www.infor.com/solutions/hcm/.
About Infor
Infor builds beautiful business applications with last mile functionality and scientific insights for select industries delivered as a cloud service. With 15,000 employees and customers in more than 200 countries and territories, Infor automates critical processes for industries including healthcare, manufacturing, fashion, wholesale distribution, hospitality, retail, and public sector. Infor software helps eliminate the need for costly customization through embedded deep industry domain expertise. Headquartered in New York City, Infor is also home to one of the largest creative agencies in Manhattan, Hook & Loop, focused on delivering a user experience that is fun and engaging. Infor deploys its cloud applications primarily on the Amazon Web Services cloud and open source platforms. To learn more about Infor, please visit www.infor.com.
Infor customers include:
18 of the top 20 aerospace companies
8 of the top 10 high tech companies
10 of the top 10 pharmaceutical companies
22 of the 25 largest U.S. healthcare delivery networks
20 of the 20 largest U.S. cities
20 of the top 20 automotive suppliers
19 of the top 20 industrial distributors
18 of the top 20 global retailers
4 of the top 5 brewers
19 of the top 20 global banks
10 of the 10 largest global hotel brands
6 of the top 10 global luxury brands