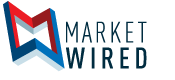 Rackspace Launches Largest Global Brand Campaign in 18-Year History
/EINPresswire.com/ -- Airport, print and radio ads aim to raise awareness of Rackspace's managed cloud expertise and product portfolio
Rackspace managed cloud billboard advertisement
Click here for high-resolution version
SAN ANTONIO, TX --(Marketwired - October 19, 2016) - Rackspace® (NYSE: RAX) today announced the launch of the biggest and most expansive advertising campaign in its 18-year history to raise awareness for the company's managed cloud services offerings across the globe. This new brand campaign is aimed at business executives and IT leaders, and will illustrate how Rackspace has shifted its business over the past two years to go "all in" on its managed cloud strategy by providing expertise and Fanatical Support® for the world's leading clouds including Amazon Web Services® (AWS), Microsoft® Azure®, OpenStack® and VMware®, along with dedicated servers.
The campaign's message is simple: "Rackspace -- Your Clouds. Our Expertise." It kicks off with billboards in major U.S. airports throughout Dallas, Atlanta and New York City, along with print, online and radio advertisements in leading business and technology outlets such as the Wall Street Journal, Wired and National Public Radio. Internationally, the campaign will feature advertisements in London and in key markets within LATAM and APAC to help raise Rackspace's global profile in the managed cloud space.
"This campaign is an opportunity for us to reintroduce Rackspace to market as the leader in managed cloud services," said Carla Piñeyro Sublett, chief marketing officer of Rackspace. "We want business and IT leaders to know that if they are part of the 75 percent of the world using multiple clouds at an increasing pace, but struggling with the complexity, pain and expense of managing them, our expert cloud engineers are ready to partner with them to architect, secure, migrate, operate and optimize their cloud and application workloads."
According to a recent survey from RightScale, the typical business is currently using or experimenting with six different cloud platforms. IT decision makers' biggest concern -- even outranking online security -- is finding the expertise to manage all those clouds. To solve this pain point, Rackspace expanded its offerings and multicloud expertise last year to support businesses that want to run workloads on industry leading cloud platforms.
From Rackspace's earliest years as a managed hosting provider, it has been known for its accessible, results-obsessed customer service called Fanatical Support. The company remains focused on delivering the highest level of support in the cloud industry.
"Our number one focus is delivering the best outcomes for our customers, regardless of which cloud provider they use," added Sublett.
For more information about the Rackspace managed cloud offering, visit: www.rackspace.com/expertise.
About Rackspace
Rackspace (NYSE: RAX), the #1 managed cloud company, helps businesses tap the power of cloud computing without the complexity and cost of managing it on their own. Rackspace engineers deliver specialized expertise, easy-to-use tools, and Fanatical Support® for leading technologies developed by AWS, Google, Microsoft, OpenStack, VMware and others. The company serves customers in 120 countries, including more than half of the FORTUNE 100. Rackspace was named a leader in the 2015 Gartner Magic Quadrant for Cloud-Enabled Managed Hosting, and has been honored by Fortune, Forbes, and others as one of the best companies to work for. Learn more at www.rackspace.com.
Forward-Looking Statement
This press release contains forward-looking statements that involve risks, uncertainties and assumptions. If such risks or uncertainties materialize or such assumptions prove incorrect, the results of Rackspace Hosting could differ materially from those expressed or implied by such forward-looking statements and assumptions. All statements other than statements of historical fact are statements that could be deemed forward-looking statements, including any statements about third party data that may suggest trends for our business or industry; any statements of marketing plans, strategies, and objectives of Rackspace for future operations or growth; any statements of expectation or belief regarding future events, and any statements of assumptions underlying any of the items mentioned. Risks, uncertainties and assumptions include the possibility that expected growth or success may not materialize because of Rackspace's failure to create a viable vision or its inability to execute on its vision, failure to execute on its operational plans, rapid technological changes that adversely affect the demand for Rackspace products and services, shifts in customer demand, customers' and potential customers' acceptance of Rackspace products, services, and other risks that are described in Rackspace Hosting's Form 10-Q for the quarter ended June 30, 2016, filed with the SEC on August 9, 2016. Except as required by law, Rackspace Hosting assumes no obligation to update these forward-looking statements publicly, or to update the reasons actual results could differ materially from those anticipated in these forward-looking statements, even if new information becomes available in the future.
Image Available: http://www.marketwire.com/library/MwGo/2016/10/19/11G118592/Images/RackspaceBillboard-a0e7ea5ca08bb1a0a12f0ed7953e16c6.jpg