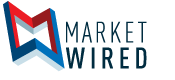 Infor Named on the Constellation ShortList(TM) for Global HCM Suites and Enterprise Cloud Finance
/EINPresswire.com/ -- Infor Recognized as a Leading Offering for Early Adopters
NEW YORK, NY--(Marketwired - October 19, 2016) - Infor, a leading provider of beautiful business applications specialized by industry and built for the cloud, today announced that it was named to the Constellation ShortList™ for Global HCM Suites and Enterprise Cloud Finance. Infor was included on the Constellation ShortList because the company provides the key functionality and requirements for early adopters.
"Form must follow function in digital transformation. Once you craft the right digital business models, you'll need the right digital technologies for success," said R "Ray" Wang, chairman and founder at Constellation Research. "As organizations implement digital programs to disrupt an industry, employment of the right tools will determine whether or not the program is successful; each Constellation ShortList guides companies to the right technologies for their transformation initiatives."
Infor CloudSuite™ HCM is built to adapt to an organization's evolving business strategy and replaces complex processes, workflows, and systems with sophisticated yet intuitive technology. Infor's CloudSuite Financials & Supply Management delivers role-based, data driven, consumer-inspired, and mobile enabled capabilities in the cloud. Users have the information they need to better understand risks, overall business performance, and the impact of decisions company-wide.
"Adding the inaugural Constellation ShortList to the list of accolades for Infor HCM and Enterprise Financial Management is a testament to our investment in cutting-edge user experience, data science, and deep analytics, along with our expertise and functionality for applying financial and HR management to various industries," said Stewart Applbaum, senior vice president and general manager, Infor.
Constellation advises early adopters using disruptive technologies to achieve business model disruption and digital transformation. Products and services named to the Constellation ShortList meet the threshold criteria for this category as determined by Constellation Research through client inquiries, partner conversations, customer references, vendor selection projects, market share and internal research.
Disclaimer
Constellation Research does not endorse any solution or service named in its research.
About Constellation Research
Constellation Research is an award-winning, Silicon Valley-based strategic advisory and futurist research firm. Constellation's analysts serve as innovation advisors for leaders and Global 2000 organizations navigating the challenges of business-model disruption and transformation. Unlike legacy analyst firms, Constellation works closely with solution providers, partners, and its Constellation Executive Network of innovative buy-side leaders, C-suite executives and board of directors to lead the way in disrupting technology and research coverage areas. The goal -- deliver to clients what they need to achieve valuable business results. For more information about Constellation Research, visit www.ConstellationR.com.
About Infor
Infor builds beautiful business applications with last mile functionality and scientific insights for select industries delivered as a cloud service. With 15,000 employees and customers in more than 200 countries and territories, Infor automates critical processes for industries including healthcare, manufacturing, fashion, wholesale distribution, hospitality, retail, and public sector. Infor software helps eliminate the need for costly customization through embedded deep industry domain expertise. Headquartered in New York City, Infor is also home to one of the largest creative agencies in Manhattan, Hook & Loop, focused on delivering a user experience that is fun and engaging. Infor deploys its applications primarily on the Amazon Web Services cloud and open source platforms. To learn more about Infor, please visit www.infor.com.
Infor customers include:
18 of the top 20 aerospace companies
8 of the top 10 high tech companies
10 of the top 10 pharmaceutical companies
22 of the 25 largest U.S. healthcare delivery networks
20 of the 20 largest U.S. cities
20 of the top 20 automotive suppliers
19 of the top 20 industrial distributors
18 of the top 20 global retailers
4 of the top 5 brewers
19 of the top 20 global banks
10 of the 10 largest global hotel brands
6 of the top 10 global luxury brands