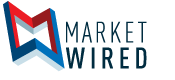 FanLogic Licenses Spriza Media Inc. Software
/EINPresswire.com/ -- CALGARY, ALBERTA--(Marketwired - Oct 19, 2016) - Spriza Media Inc. (the "Corporation" or "Spriza") (TSX VENTURE:SPZ) is pleased to announce it has signed a partnership agreement with Fanlogic LLC ("FanLogic"), a social fantasy platform provider for in-game, daily, weekly, season-long, on-demand, eSports, and event-driven fantasy games and promotions. The core offering of this US-focused company is social, free-to-play fantasy games, for the purpose of customer acquisition and retention. FanLogic is owned by HeadsUp Entertainment International Inc., a US publicly listed company, and partners with brand owners, media businesses and licensed gaming operators, to motivate and reward customers, while building brand loyalty and revenues.
The partnership allows FanLogic to integrate into Spriza's Platform, utilizing the proprietary software as a licensee, to create and publish brand focused promotional campaigns and to drive deeper and wider lead generation through peer to peer referrals and advocacy. FanLogic plans to sell an end-to-end solution -- FanLogic's fantasy platform with Spriza's digital marketing automation software -- to new and current clients for all their customer acquisition, retention, and engagement needs.
Spriza's Licensed Software allows the user to handle everything from creative, distribution, lead management, fulfillment, audit, reporting and analytics. FanLogic will be using Spriza's software to plan, create, and execute digital marketing initiatives that build brand awareness and generate qualified targeted leads on behalf of its clients. Spriza's proprietary software includes full access to a reporting dashboard, providing FanLogic with deep, real-time analytics and reporting on the success of its campaigns, through robust tools that measure marketing and advertising budgets for real time return on investment analysis and demographic data.
The complete Spriza-FanLogic solution will offer successful conversion and engagement of social fantasy, egaming, contests, coupons, display advertisements, direct-buy offers, charities and any other offers or incentives. Use of Spriza's software enables FanLogic to further tap into the power of shared interests and personal relationships within its clients' target markets, producing traceable and quantifiable results in the categories of: lead generation, conversions, app downloads, affiliate revenue, brand exposure, and engagement.
The partnership is based on a Revenue Sharing Agreement between Spriza and FanLogic. Both parties will benefit through revenue generation, new client acquisition and further engagement with the consumer marketplace. FanLogic anticipates the new complete offering will increase the company's awareness and market appeal.
"FanLogic's new partnership with Spriza creates a truly compelling product for our customers. Not only can we offer market leading fantasy games, but now we can also show our customers how these games enhance their marketing and strengthen awareness of their brands. We are excited about working with the team at Spriza and the huge new opportunities for both businesses which our partnership brings."
- Randolph Brownell, CEO, FanLogic
About Spriza
Spriza's patent pending technology allows brands and agencies to generate unforgettable moments connecting consumers to the brands they love. Our campaigns effectively drive focused and quantifiable returns for our clients by combining incentive-based marketing with audience targeted promotions; turning any marketing effort into a successful, widespread campaign with a measurable impact both to the Brands and Spriza.
Reader Advisory
Certain information set forth in this news release contains forward-looking statements or information ("forward-looking statements"), including details about the business of the Corporation and the use of proceeds from the Offering. By their nature, forward-looking statements are subject to numerous risks and uncertainties, some of which are beyond the Corporation's control, including the impact of general economic conditions, industry conditions, volatility of commodity prices, currency fluctuations, environmental risks, operational risks, competition from other industry participants, stock market volatility, and the ability to access sufficient capital from internal and external sources. Although the Corporation believes that the expectations in its forward-looking statements are reasonable, its forward-looking statements have been based on factors and assumptions concerning future events which may prove to be inaccurate. Those factors and assumptions are based upon currently available information. Such statements are subject to known and unknown risks, uncertainties and other factors that could influence actual results or events and cause actual results or events to differ materially from those stated, anticipated or implied in the forward-looking statements. Accordingly, readers are cautioned not to place undue reliance on the forward-looking statements, as no assurance can be provided as to future results, levels of activity or achievements. Risks, uncertainties, material assumptions and other factors that could affect actual results are discussed in our public disclosure documents available at www.sedar.com. Furthermore, the forward-looking statements contained in this document are made as of the date of this document and, except as required by applicable law, the Corporation does not undertake any obligation to publicly update or to revise any of the included forward-looking statements, whether as a result of new information, future events or otherwise. The forward-looking statements contained in this document are expressly qualified by this cautionary statement.
Neither the TSX Venture Exchange nor its Regulation Services Provider (as that term is defined in the policies of the TSX Venture Exchange) accepts responsibility for the adequacy or accuracy of this press release.