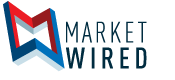 ExtraHop Transforms the Network Into a Value-Add for Dollar General
/EINPresswire.com/ -- Top National Discount Retailer Stops the Network "Blame Game," Reduces Troubleshooting Times by 90 Percent with Stream Analytics
SEATTLE, WA--(Marketwired - Oct 19, 2016) - ExtraHop, the first and only provider of streaming analytics that transforms network data into actionable insight, today that Dollar General is utilizing the ExtraHop stream analytics platform across IT and business operations. With ExtraHop, the network team at Dollar General has dramatically reduced troubleshooting times by 90 percent, and the team now plays an active role in innovation by helping to streamline new platform rollouts across the business.
Dollar General is America's largest small-box discount retailer, with more than 13,000 stores, 15 distribution centers, a growing online retail presence, and more than 100,000 devices under management. To support these complex and diverse operations, the 350-person IT team at Dollar General needed real-time insight into IT system performance within the data center as well as across their geographically distributed operations. Working with leading IT solutions provider, Presidio Networked Solutions, Dollar General brought in ExtraHop to help the company rethink its network operations.
"ExtraHop has helped us regain control of this gargantuan infrastructure, allowing us to gather metrics that give us the real-time insight we need to eat the elephant one bite at a time," said Dollar General Senior Network Engineer Ladislao Santamaria.
Adds Rob Massie, Director of Network Services for Dollar General: "With ExtraHop, and the right people on the phone, we take severe incidents from a full day -- eight or nine hours of troubleshooting -- to 45 minutes, max."
In addition to dramatically reducing troubleshooting times, the network team at Dollar General is also leveraging stream analytics to support new platform rollouts. Using ExtraHop, users map out an application and its dependencies, and then build a dashboard that allows the platform owner to proactively manage performance and stay on top of the architecture.
"ExtraHop transforms the network from a commodity to a value-added resource for all things IT. With wire data, the network team is no longer seen as a gatekeeper, but a facilitator of innovation and business efficiency," said Massie.
"Retail is an incredibly competitive marketplace where margins are thin, and customer experience is everything," said Raja Mukerji, Chief Customer Officer at ExtraHop. "Delivering that seamless experience might seem straightforward, but in reality, it involves an incredibly complex array of applications from inventory tracking, to point-of-sale (PoS), to enterprise resource planning systems. With ExtraHop, Dollar General is staying ahead of the game using a rich source of intelligence -- the network -- to support and improve their operations."
For more information about how Dollar General is transforming IT operations with stream analytics, check out the case study: Dollar General Rethinks the Network with ExtraHop.
About ExtraHop
ExtraHop makes real-time data-driven IT operations possible. By harnessing the power of wire data in real time, network, application, security, and business teams make faster, more accurate decisions that optimize performance and minimize risk. Hundreds of organizations, including Fortune 500 companies such as Sony, Lockheed Martin, Microsoft, Adobe, and Google, start with ExtraHop to discover, observe, analyze, and intelligently act on all data in flight on-premises and in the cloud. To experience the power of ExtraHop, explore our interactive online demo. Connect with us on Twitter, LinkedIn, and Facebook.